As a restaurant owner, you're always looking for ways to save time and money and our Choice brand Wrap Naps will help you do just that. Not only are they inexpensive, but they also make the process of wrapping napkins more efficient. Our napkins are actually packed flat so they are ready for rolling straight out of the package. As a result, your wait staff will spend less time wrapping and more time catering to your customers. You wouldn't believe how much time cutting out one little step can save. Having to unfold ordinary dinner napkins is not nearly as easy as being able to wrap them right from the stack. See how easy this is? I am able to wrap one right after another without missing a beat. Here at the WEBstaurantstore, we offer a variety of flatware patterns to fit any décor. We also offer napkin bands in an assortment of colors for any occasion. Wrapping your flatware is not only a time saver but an attris_active way to set your table. These 2-ply napkins are durable, versatile and inexpensive. I guarantee your wait staff would rather be home instead of doing side work at the end of the night. So, why not save them a step in the flatware rolling process and save yourself money while you're at it? Thanks for watching and if you have any questions, feel free to use our live chat button.
Wrapping flatware in napkins can become a time consuming job, but our choice wrap nap napkins will save you both time and money! Because these napkins are already flat, you can cut out the step of unfolding napkins before you wrap your flatware.
Products In This Video

Related Videos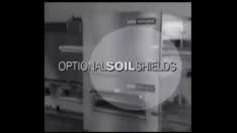 Lincoln Impinger Oven 1100 Series: Optional Soil Shield
A look at the benefits of using the optional soil shield. Soil shields will help to make cleaning your 1100 series Lincoln Impinger oven a breeze!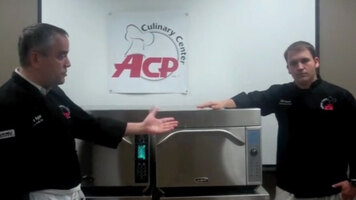 AXP-MXP22 New Features
If you thought the AXP20 was a great oven, check out the new and improved AXP22! It has convenient features such as a crisp fluorescent display and a USB port so you can download information from your computer and upload it straight to your oven. Cooking in the OnCue
The unique design of the OnCue oven makes it possible to cook food up to 42% faster than you could in a conventional oven. This video highlights this and other great features like how easy the OnCue is to clean.