As a restaurant owner, you're always looking for ways to save time and money and our Choice brand Wrap Naps will help you do just that. Not only are they inexpensive, but they also make the process of wrapping napkins more efficient. Our napkins are actually packed flat so they are ready for rolling straight out of the package. As a result, your wait staff will spend less time wrapping and more time catering to your customers. You wouldn't believe how much time cutting out one little step can save. Having to unfold ordinary dinner napkins is not nearly as easy as being able to wrap them right from the stack. See how easy this is? I am able to wrap one right after another without missing a beat. Here at the WEBstaurantstore, we offer a variety of flatware patterns to fit any décor. We also offer napkin bands in an assortment of colors for any occasion. Wrapping your flatware is not only a time saver but an attris_active way to set your table. These 2-ply napkins are durable, versatile and inexpensive. I guarantee your wait staff would rather be home instead of doing side work at the end of the night. So, why not save them a step in the flatware rolling process and save yourself money while you're at it? Thanks for watching and if you have any questions, feel free to use our live chat button.
Wrapping flatware in napkins can become a time consuming job, but our choice wrap nap napkins will save you both time and money! Because these napkins are already flat, you can cut out the step of unfolding napkins before you wrap your flatware.
Products In This Video


Related Videos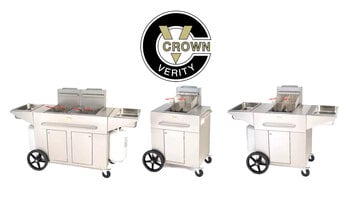 Crown Verity Portable Outdoor Fryer
Check out these portable outdoor fryers from Crown Verity! Great for any outdoor event, these fryers come complete with a stainless steel, 90,000 BTU fry pot, allowing you to fry between 60-65 lbs. of French fries per hour!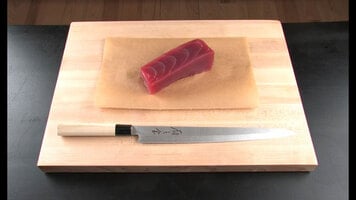 The Perfect Tuna
When handled properly, high quality tuna is healthy, flavorful, and beautiful. Tuna is both a simple protein to prepare and a rewarding fish to serve. In this video, Mercer describes how to prepare a perfectly seared tuna.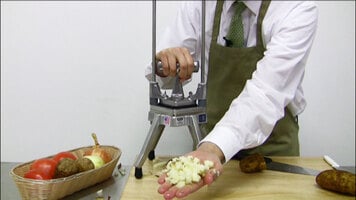 Vegetable Dicers
Dicing vegetables for soups, salads, and your signature dishes has never been easier! Use the Nemco N555000-1 Easy Chopper to save time and labor as you quickly slice and dice onions, tomatoes, potatoes, celery, and more.