In 1980 Curtis introduced the GEMINI brewing system which forever changed the commercial coffee industry. After 3 decades of evolution…Curtis introduces the G3 GEMINI with IntelliFresh.
Patented gentle heat system
IntelliFresh satellite memory system
Maintains freshness setting when moved to remote serving station
Advanced heat element applies gentle heat
Foamless design for "wash friendly" performance
First of its kind mineral deposit warning system
GEMINI GT G3
Learn about the intuitive system used inside the Curtis G3 Gemini coffee brewer!
Related Videos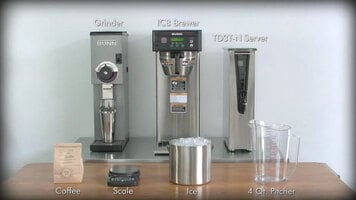 How to Brew in the Bunn ICB Coffee Brewer
Brew fresh coffee with this Bunn ICB coffee brewer! Simply follow these easy steps and enjoy.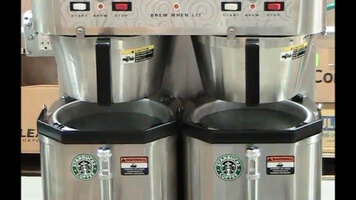 Grindmaster Shuttle Brewer
This video illustrates what you can expect from your P400EST Grindmaster shuttle brewer, including heating and recovery times, temperature and brew volume estimates, and how to make adjustments to the factory settings.
Pacific S-20 Auto Scrubber Overview
This video gives you an inside look at all of the features and benefits of the Pacific S-20 auto scrubber that make it an excellent choice for your floorcare needs!