(Transcript Unavailable)
Learn about the intuitive system used inside the Curtis G3 Gemini coffee brewer!
Related Videos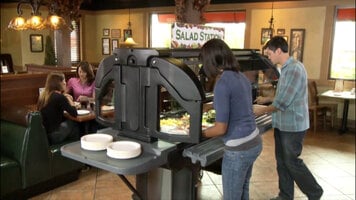 Features of the Cambro Versa Food Bar For Restaurants
Expand your menu and boost your profit margin with the Cambro Versa Food Bar! See how the NSF listed Cambro Versa food bar's professional appearance and tremendous versatility make it great for flexible menus requiring frequent change.
Using the Paraclipse Insect Inn Ultra
Flies are a major contamination risk in many restaurants and kitchens. This video will show you how the Paraclipse Insect Inn Ultra can eliminate these risks and solve your fly problems! And, there's no zap or harmful pesticides involved.
Get a perfect seal with a ARY VacMaster VP 210 vacuum sealer
An ARY VacMaster VP 210 chamber vacuum sealer is great for marinating, pickling, preserving, seasoning, or any of your other sealing needs! It's easy to use and affordable. Plus, with this model, you can even vacuum seal soup!