What we have here is the Star new Heat Wave merchandiser. It's a new product for 2012. The product comes in 24" to 48". This is the Euro style - you can see the curved glass - and this is also a slanted model. The units also come vertical, where the shelves are not slanted. You can get a single shelf or a double shelf - we're featuring a double shelf model here right now. This is a great product for convenience stores, schools, cafeterias, and that nature. You can individually adjust the slots and the sizes here for the different products from burgers to different pizzas. One of the other nice features with the Heat Wave is you can remove the rods for easy clean up to wipe the unit down at the end of the night, and the front part comes out like that. Once the customer is doen cleaning the unit here, this uses a calrod heating element on the top. There's also lights on the top, and the blanket heat right here, and the front here you can get different colors or hot different merchandise strips that you can have or different colors depending on the schools or what the convenience store wants. This is the back of the unit here for the Heat Wave merchandiser from Star manufacturing. You have independent controls for the top to adjust the heat for the top, this one adjusts for the bottom, and an on / off switch for the top shelf and the bottom shelf. So you have independent heating controls and switches for energy savings mode for the slower times of merchandising.
Learn how to use and care for the Star Euro Heat-Wave merchandiser!
Related Videos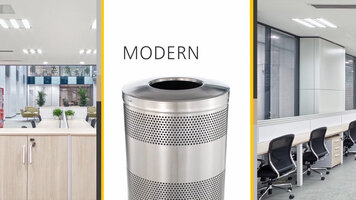 Rubbermaid Decorative Refuse Receptacles
With a large variety of options available and the capability of being customized, the Rubbermaid Decorative Refuse receptacle line is ideal for all types of modern establishments. Check out this video to learn more about what this line has to offer!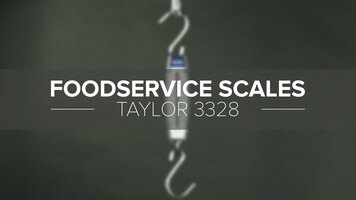 Taylor 3328 Industrial Hanging Spring Scale
Easily read pound or kilogram measurements with the Taylor 3328 hanging scale's red pointer. Thanks to its industrial quality and durable steel construction, this reliable scale is perfect for all businesses!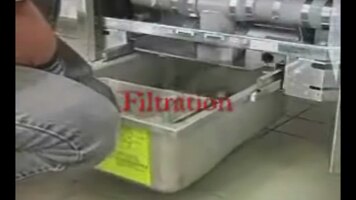 Frymaster E4 Series - Filtration
Filtration is another necessary part of preventative maintenance. This video will show you the proper way to use the filter system in your Frymaster E4 Series fryer.