Using the Robot Coupe Cuisine Kit to prepare dozens of recipes is fast, easy, and efficient! For fresh lemon juice, start by attaching the batch bowl to the motor housing, as shown. Atop this, secure the reamer. Then, turn the unit on, take your lemon halves, place them onto the reamer, one at a time, push down, and watch fresh lemon juice come out the chute. Make lime juice or orange juice too, in the exact same fashion! Need grapefruit juice? No problem! Use this Robot Coupe Cuisine Kit in the same manner as you would lemons, limes, or oranges, to get fresh juice time and time again.

This kit also works to turn cooked apples into fresh applesauce – See it done right here! The pulp remains in the bowl while the applesauce goes right into your container.

Disassembly and cleanup of this unit is easy too – each piece simply twists off for cleaning.

The Robot Coupe Cuisine Kit is perfect for pureeing a variety of foods, for making sauces, soups, and stocks, or for making fresh fruit into gourmet sorbet.
Learn to prepare dozens of different foods with the Robot Coupe Cuisine Kit!
Related Videos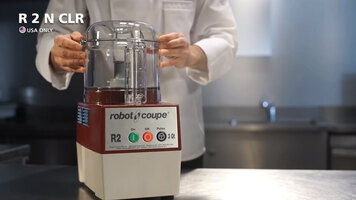 Robot Coupe R2NCLR Combination Continuous Feed Food Processor with 3 Qt. Clear Bowl
The Robot Coupe R2NCLR combination continuous feed food processor features several different attachments that allow you to slice, shred, or process virtually any food product! Watch this video for a detailed look at some common applications.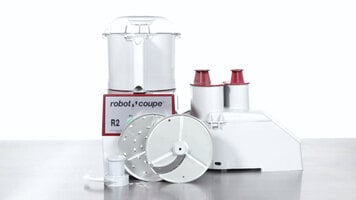 Robot Coupe R2 Series Food Processors
Learn about the various models of the Robot Coupe R2 series food processors, and see which one is best for your foodservice establishment! Find out about different color options and attachments available today!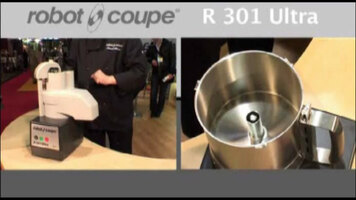 Robot Coupe R-301 Ultra Series D
Robot Coupe's R-301 Ultra Series D is designed to impress! Watch this video to see what kinds of special features lie in store for you when you purchase this highly efficient, time-saving vegetable prep attachment.