Hi, I'm Steve Ziegler, product expert at the WEBstaurant Store, here to show you the Nemco Easy Wedger. Whether you need limes for up at your bar, vegetable wedges for at your salad bar, the Nemco Easy Wedger allows you to do that quickly, easily, and safely, making perfect wedges every time. If you have a bar to stock, or if you just need some wedges to make ice tea this Nemco Easy Wedger will make your work day easier. Let's wedge some fruit. Simply take your lemon, and place it on the spike down on the blade set, right like that, be careful. And then you're just going to take the push block and push it down quickly. And see how easy that is, perfect wedges. The heavy handle assists your work, makes it much easier. The guide rails here actually makes sure the handle comes down with perfectly even pressure all over the fruit. Heavy legs and rubber feet keep this unit steady as you're using it. We stock these wedgers in four wedge, six wedge and eight wedge styles. Now if you need tomatoes for your salad bar you can do the same thing. Let me move my lemons out of the way here. I'm going to take my cored tomato, I'm going to place it down on here, and very simply go like that and there you go, perfect wedges for your salad bar. A great thing about this Nemco Wedger is it's NSF approved so it's very easy to clean. Another great use for the Nemco Easy Wedger is for wedging potatoes. We can take a closer look at this blade set here and see how it has that spike right there in the center. And what you do is you take the potato and put it right there on that spike and just push down with quick easy motion, sometimes you'll want to do it twice, but you can see those perfect potato wedges, quick, easy, no knife work involved. Now these blades on the Nemco Easy Wedger are long-lasting, but if they become dull you can purchase news ones by going to the companion items below. There you can view a video to show you just how to change the blades on this Nemco Easy Wedger. Well, thank you for watching and if you have any questions please feel free to use our live chat button!
You can get perfectly even fruit and vegetable wedges with the Nemco Easy Wedger.
Related Videos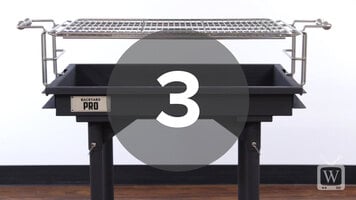 Backyard Pro Steel Charcoal Grills
Learn about the features and benefits that come along with the Backyard Pro steel charcoal grill!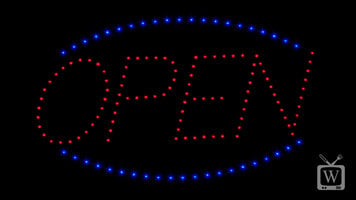 Choice LED Open Sign
This 21" x 13" Choice oval LED open sign will draw customers into your business with its four eye-catching display modes and attractive design. Compared to traditional neon signs, this display is lighter, safer, and uses 50% less electricity!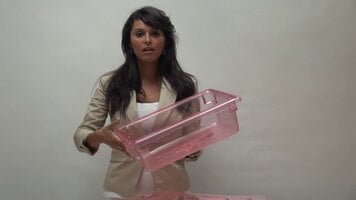 Cambro Color Coded Box System
This video explains Cambro's color coded box system. Sizes and colors of boxes are reviewed, as well as how these products can help you protect against cross-contamination.