The FP2000 is the base model in the FP series. All of the FP series mounts are designed for a 32 inch to 60 inch flat panel TV. For added security the flat panel display can be locked to the frame. Cable management holes keep cords and cables neatly tucked away inside the tube frame. The FP2500 has a 19.5 inch by 11.5 inch accessory shelf, perfect for a dvd player or laptop. The FP2750 includes the accessory shelf and adds a camera amount for interactive video calls. The FP3500 includes the accessory shelf and adds a rotatable flat panel mount. The mount allows the flat panel to be rotated 90 degrees clockwise. All the FP series mounts adjust in height from 46.5 inches to 62.5 inches from the floor to the top of the poles.
Watch this video to learn about the mobile flat panel mounts offered from Luxor H. Wilson. This video describes the differences in each model and what accessories are included in each.
Related Videos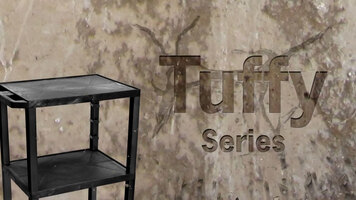 Luxor H. Wilson Tuffy Series Shelves
Check out this video on Luxor H. Wilson's line of Tuffy shelves! Learn more about how these shelves are made, as well as what additional options are available for these products. Frymaster E4 Series - Boilout
Before you begin using your Frymaster E4 Series fryer, you must perform a boilout. This instructional video will show you the steps to properly performing a boilout, an important part of regular preventative maintenance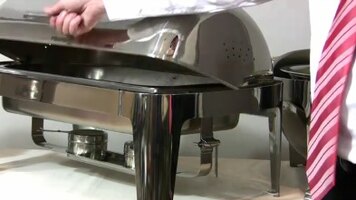 Supreme Chafer
With their extra heavy construction, large size, and simple and elegant styling, these supreme chafers will really make a statement! Featuring a lid that rotates up to 180 degrees, these chafers are perfect for both dual and single-sided service.