Hello, my name is Kaleigh Dubring and I'm with the Catctus Mat Company. This is an instructional video on how to properly clean your kitchen mat. I n order to insure the appearance and durability of your kitchen mat, please listen and follow the following instructions in order to minimize wear and tear of your kitchen mat. All you need to thoroughly clean your kitchen mat is warm water, mild dishwashing detergent, a deck brush and a secure rack with which to transport your mats between cleaning and drying. Notice that I was able to easily move all dirty kitchen mats at once as opposed to lifting each mat individually using the Cactus Mat Rack Transporter. Once you have your warm water and mild detergent, be sure to cover all surface areas of the mat using your deck brush. Pay special attention to the holes as grease may tend to build up there. Once you have cleaned both sides of your mat, hang your mat on a secure rack so that you may hose down all remaining soap residue. Folding mats may cause them to crack. You should never put your mat in a commercial washer. You should also never use harsh chemicals such as bleach or a heavy degreaser. Once you've hosed off all remaining soap residue, hang your mat so it can dry. Before returning your clean kitchen mats to service, be sure that all greasy floors have been cleaned and any sticky liquids have been mopped up. It is important to clean your mats daily to prevent any kind of grease build up. Take this pan of bacon grease, would you simply run warm water on it and put it away? No. Would you go out and buy a heavy degreasing solution in order to clean it? No. The simple answer is warm water, mild dishwashing detergent and a brush and the grease is gone. Thank you for watching this instructional video by Cactus Mat.
Watch this video to learn how to properly clean your rubber anti fatigue kitchen mats. All you need is some warm water, mild dish detergent, deck brush, and a secure rack to transport your anti fatigue mats between cleaning and drying.
Related Videos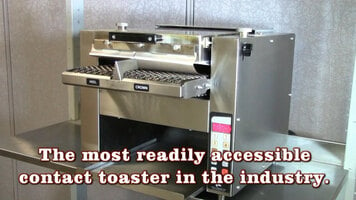 Star Holman Contact Toaster
This Star Holman contact toaster is the perfect solution to all of your toasting needs! Sitting only 12 inches above the counter, this unit will toast all of your buns, bagels, and slices of bread perfectly.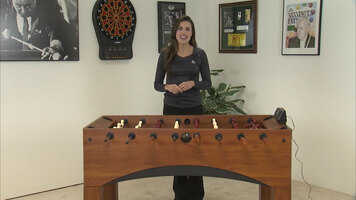 56" Foosball Table
Compete against your friends and family with this FT500 foosball table, featuring a patented goal flex technology that allows you to customize your experience and participate in fast action play, all from the comforts of your own game room!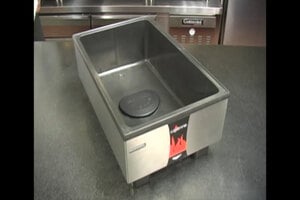 Vollrath Cayenne Warmers
Learn all the great benefits of Vollrath's direct contact heating system. Their food warmers are great for a variety of applications, so check out this video for more details!