As oil prices continue to rise, you need to take advantage of the importance of using less oil. I am going to show you how using Frypowder oil stabilizer and filter aid can effectively cut down on costs while helping you maintain great tasting fried foods. Although filtering the oil daily extends the life of your oil, Frypowder extends the life of your oil significantly more. It's as simple as one, two, three. Open the bag, pour the correct amount into hot oil, and wait four minutes until you add food. That's all. There are countless benefits of using Frypowder. When added every 6-8 hours the fryer is ON or twice a day, Frypowder delivers an antioxidant effect that acts like a vitamin therapy to prevent unhealthy breakdown reactions when you fry. Make sure to check out our video on Tempest deep fat fryer cleaner to make sure your fryer is thoroughly cleaned before starting the Frypowder regiment. Frypowder also allows you to use less oil by making the oil last longer. It keeps the oil fresher and usable longer, as well as helps prevent the loss of oil through absorption into food. Not only will you save money on oil, you'll save money on energy. Frying with Frypowder enables the fryer to operate at a lower temperature and it even cooks the food centers hotter. How does this happen? Lower temperatures keep water in the food and uses the water to cook the food where as higher temperatures force the water out of the food. When the oil isn't contaminated, it cooks food faster, because the oil isn't being absorbed into the food. Absorption of oil into food slows down the cooking process, increases oil use, and is unhealthy. Be sure to check out our video on using Frypowder as a filter aid to make sure you are receiving all of the great benefits Frypowder has to offer.
This video shows you how to extend the life of your fryer oil and save you money! With the help of MirOil's fry powder, you can serve delicious fried foods while cutting down on costs.
Products In This Video

4 Gallon MirOil L106 Frypowder - 2/Case
Related Videos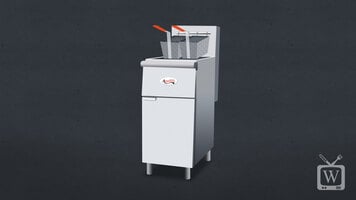 How to Boil-Out a Deep Fryer
Watch this video to learn how to perform a boil-out to keep your fryer clean! Complete the procedure frequently to save your business valuable time and money.
Carnival King Printed Paper Hot Dog Bag
Bold in appearance, yet classic in performance, the Carnival King printed paper hot dog bag is a staple in concession stands everywhere. See why, in this short video!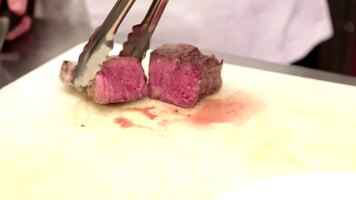 How to Make the Perfect Steak
Chef Thom England from Ivy Tech teaches you how to make the perfect steak with Hobart's Combi Oven.