Hi, I'm Bill Verity, president of Crown Verity, and today we're going to talk about our new portable outdoor fryers. We're really excited about this product: It lets you, the operator, take your indoor business outside. It's just a fantastic opportunity to make money on our portable outdoor fryers. Yacht clubs, golf clubs, colleges & universities, football games, soccer tournaments – wherever there are people in a crowd outside, that gives you the perfect opportunity to make money. Every Crown Verity Outdoor Fryer comes complete with a stainless steel fry pot – we have a 35-40 lb. oil capacity per pot – and every pot has a high limit shutoff. Crown Verity Portable Outdoor Fryers come complete with two fry baskets with plastic coated handles, and – as you can see – there are two baskets per fry pot. Each fry pot has three heat exchanger tubes positioned right in the pot for easy cleaning. Each fry pot has a combination gas shutoff valve and a manual Pilot ignition system. Each fry pot has a millivolt thermostat control which adjusts from 200-400 degrees Fahrenheit. Each fry pot is 90,00 BTU, and this gives you the ability to fry between 60-65 lbs. of French fries per hour – and just think of the money that you could make. Every Crown Verity Fryer, be it a single or a double pot, are CSA certified and NSA listed for your protection. Each Crown Verity Fry pot comes complete with a 1 1/4" full port, bulb tight drain valve, and this makes it really easy to drain out your oil after your event.

Draining the oil from your Crown Verity Fryer

We're going to get our drain extension; we're going to attach the drain extension to the drain; and screw it in. We take off the safety clips, and then we're ready to drain our oil into this fat vat. We drain the oil out; we shut it off; we put our cap on, we seal the oil in; and we can transport the oil in a safe, professional way. What we're doing here – we got our oil from the day before, and we're going to dump it back into the fryer. We take our cap off our fat vat and slowly and carefully we lift up and put the oil back in the fry pots.

Lighting the Pilot on your Crown Verity Fryer

Ok, now we're going to show you how to light a Crown Verity Portable Outdoor Fryer. The first thing we're going to do – we're going to open the access door. We're going to check and make sure our thermostat is off. We going make sure the millivolt control is off. Our oil is off and our propane tank is off. Now I'm going to turn the propane tank on. I'm going to take the utility lighter; I'm going to take our control; push it in; and I'm going to put it to Pilot. Take my utility lighter; put it on the Pilot; push it in; it will take about thirty seconds to leave the line of air. Now we have our ignition. Now we can turn it to the temperature we want; turn it off; we push it in; turn it to "off." We're off.
Check out these portable outdoor fryers from Crown Verity! Great for any outdoor event, these fryers come complete with a stainless steel, 90,000 BTU fry pot, allowing you to fry between 60-65 lbs. of French fries per hour!
Related Videos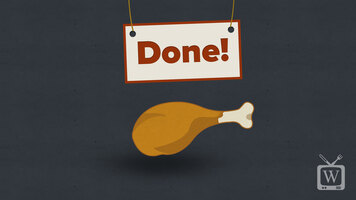 How to Filter and Stabilize Your Fryer Oil
This video shows you how to extend the life of your fryer oil and save you money! With the help of MirOil's fry powder, you can serve delicious fried foods while cutting down on costs.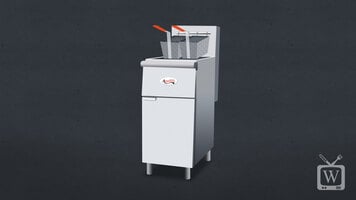 How to Boil Out a Deep Fryer
Watch this video to learn how to perform a boilout to keep your fryer clean! With the help of Noble Chemical Tempest Deep Fat Fryer Cleaner, I will show you how to effectively clean your fryer in a simple series of steps.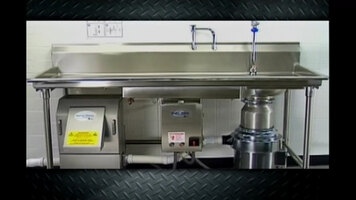 InSinkerator Waste Xpress
Check out this video on InSinkerator's Waste Xpress! Learn more about specific details and features this unit has to offer. As well as, how to clean and assemble the unit. Plus, tips on how to keep it at maximum performance level.