The easiest way to pop a perfect single kettle's worth of popcorn every time without measuring, mixing, or wasting a single kernel is to follow these instructions.

1. Turn on your kettle.
2. Allow it to heat for 3-5 minutes.
3. Open a single Handi-Pak packet.
4. Empty the contents into your kettle.
5. Let it pop completely.
6. Use a popcorn scoop to fill a Carnival King popcorn cup.
7. Serve and enjoy!
With All-In-One popcorn, making your customers' favorite snack has never been simpler! Check out this video to learn just how quick and effortless it is to make perfect popcorn every time with All-In-One popcorn.
Related Videos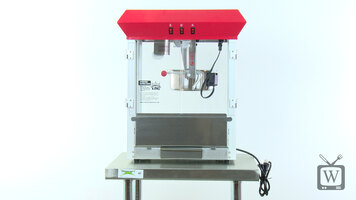 Carnival King Popcorn Poppers
Boost impulse sales with freshly-popped popcorn made from Carnival King countertop popcorn poppers! Watch this video to learn more about operating these durable poppers that are great for high volume crowds.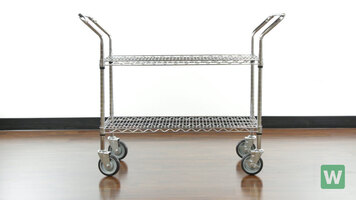 Regency Utility Carts
We offer a wide range of sizes and styles of Regency utility carts that will fit perfectly with your restaurant's storage and transportation system! Check out our short video to see all the great features and benefits of these carts!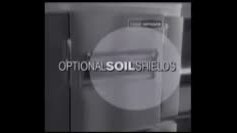 Lincoln Impinger Oven 1400 Series: Optional Soil Shields
A look at the benefits of using the optional soil shield. Soil shields will help to make cleaning your 1400 series Lincoln Impinger oven a breeze!