[Narrator]: Introducing our best performing commercial stand mixer ever, the all new KitchenAid 7 qt commercial stand mixer, designed with chefs in mind!

[Chef]: We do work with the best ingredients, the best equipment, and provide our students everything they need to reach excellence. We use the KitchenAid stand mixer every day - this is the typical small piece of equipment that you use all the time. Chefs are not gentle with the pieces of equipment, so we do need very strong pieces of equipment.

The benefits of this new 7 qt. mixer: it is a larger size with attachments. The whip shape is what we are looking for in a perfect whip. You have such a shape that you can whip a smaller amount of egg white and a larger amount and it will still give you the perfect end result.

What I love about these bowls is the new shape. They are very easy to grab, with this open ended handle. Very easy to stack for storage. Finally, you have a piece of equipment that is designed with professionals, by professionals, for professionals.

[Narrator]: The KitchenAid 7 qt. commercial stand mixer, helping chefs create great cuisine. Premium performance, exceptional results, legendary KitchenAid quality.
Check out this video to learn more about the KitchenAid 7qt. commercial stand mixer!
Related Videos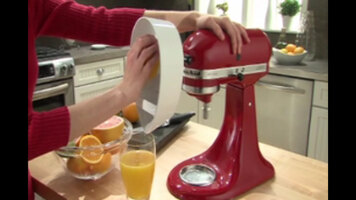 KitchenAid Stand Mixer Juicer Attachment
This video gives you a look at the juicer attachment for KitchenAid stand mixers. This attachment makes it easier than ever to turn an array of citrus fruits into delicious, healthy juice and other recipes.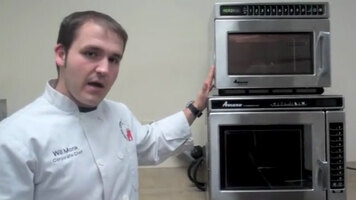 Steaming In The HDC21 and The RC30
If you're planning to use your oven for steaming, it's important to purchase an oven with over 1800W of power. Both the HDC21 oven and the RC30 oven offer the power as well as other great features that are demonstrated in this video.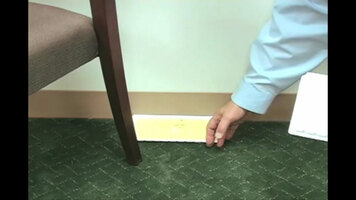 Overview of JT Eatons 155N Stick-Em Rat Glue Traps
These JT Eaton Stick-Em rat glue traps are peanut butter scented and are ideal for catching mice, rats, and insect in your restaurant or home. Be sure to place the glue traps along the wall to get the best results