[Narrator]: Introducing our best performing commercial stand mixer ever, the all new KitchenAid 7 qt commercial stand mixer, designed with chefs in mind!

[Chef]: We do work with the best ingredients, the best equipment, and provide our students everything they need to reach excellence. We use the KitchenAid stand mixer every day - this is the typical small piece of equipment that you use all the time. Chefs are not gentle with the pieces of equipment, so we do need very strong pieces of equipment.

The benefits of this new 7 qt. mixer: it is a larger size with attachments. The whip shape is what we are looking for in a perfect whip. You have such a shape that you can whip a smaller amount of egg white and a larger amount and it will still give you the perfect end result.

What I love about these bowls is the new shape. They are very easy to grab, with this open ended handle. Very easy to stack for storage. Finally, you have a piece of equipment that is designed with professionals, by professionals, for professionals.

[Narrator]: The KitchenAid 7 qt. commercial stand mixer, helping chefs create great cuisine. Premium performance, exceptional results, legendary KitchenAid quality.
Check out this video to learn more about the KitchenAid 7qt. commercial stand mixer!
Related Videos
Avantco TUC48R Undercounter
To learn about the many features and benefits of the Avantco TUC48R undercounter refrigerator, check out our short video!
T-23 Refrigerator
Want to learn more about True's T-23 refrigerators? Check out this video and see the various styles offered and learn about the great features that come with eco-friendly unit!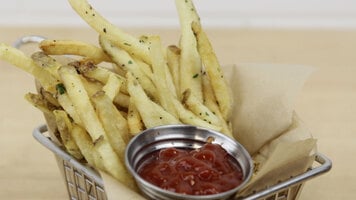 How to Use a French Fry Cutter With a 1/4 inch Blade
Watch this video to learn how to use, clean and maintain your French fry cutter! These step by step visual instructions will be sure to help you keep your French fry cutter with a 1/4 inch blade running like new.