This fully programmable VonDrehle hands-free electronic dispenser allows you to control usage and reduce costs. Loading it is easy, and takes only seconds! Open the dispenser using the included dispenser key. Load the paper on the load arms with the paper "tail" unwinding from the back of the roll. To start the first sheet, place the "tail" under the top transfer bar arm. Close the dispenser cover and place hands below the opening to initiate dispensing.

The battery compartment holds four alkaline D-cells and is easy to reach, even when loaded. Programming is simple. The first switch controls the paper saver mode. Choose max by switching up, off by leaving the switch in the middle, or min by switching down. The second switch controls the delay mode. Select a long, medium, or short delay by switching up, to the middle, or down. Finally, the third switch controls the paper towel length, and allows you to choose a long, medium, or short size.

The stub roll feature assures uninterrupted service. To load, remove the stub roll from the roll arms and move it to the cavity below. Move the paper from under the transfer bar arm and place it under the entire transfer bar arm assembly. Then load a new roll in the same manner as outlined above and shown on the diagrams inside the dispenser.
Learn how to fill, operate, and modify your VonDrehle hands-free electronic paper towel dispenser!
Related Videos
Avantco TUC60R Undercounter
To learn about the many features and benefits of the Avantco TUC60R undercounter refrigerator, check out our short video!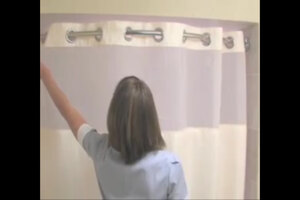 Hookless Shower Curtains
Learn how convenient and easy Hookless shower curtains and shower lines make it for your housekeeping staff! This innovative design will save time and effort. Check it out today!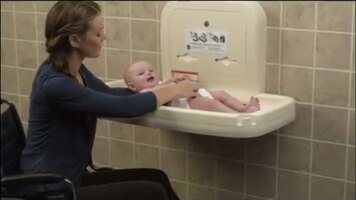 Product Features of the Koala Kare KB200 Baby Changing Table
Koala Kare's KB200 is a sturdy baby changing table for your restrooms at your restaurant or store. This table features a Microban coating, ensuring that it stays cleaner between uses. Plus, it can hold up to 200 lb. so you know your baby is safe!