This fully programmable VonDrehle hands-free electronic dispenser allows you to control usage and reduce costs. Loading it is easy, and takes only seconds! Open the dispenser using the included dispenser key. Load the paper on the load arms with the paper "tail" unwinding from the back of the roll. To start the first sheet, place the "tail" under the top transfer bar arm. Close the dispenser cover and place hands below the opening to initiate dispensing.

The battery compartment holds four alkaline D-cells and is easy to reach, even when loaded. Programming is simple. The first switch controls the paper saver mode. Choose max by switching up, off by leaving the switch in the middle, or min by switching down. The second switch controls the delay mode. Select a long, medium, or short delay by switching up, to the middle, or down. Finally, the third switch controls the paper towel length, and allows you to choose a long, medium, or short size.

The stub roll feature assures uninterrupted service. To load, remove the stub roll from the roll arms and move it to the cavity below. Move the paper from under the transfer bar arm and place it under the entire transfer bar arm assembly. Then load a new roll in the same manner as outlined above and shown on the diagrams inside the dispenser.
Learn how to fill, operate, and modify your VonDrehle hands-free electronic paper towel dispenser!
Related Videos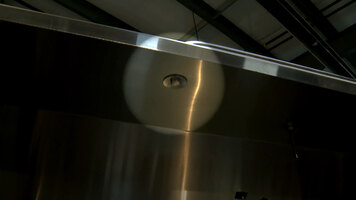 Crown Verity Outdoor Grill Handle Replacement
Watch this video to learn how to replace the handle on your Crown Verity grill!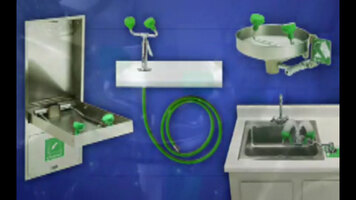 TS Brass The Importance Of Eyewash Stations
Watch this video to learn how important emergency eye wash stations are for your employees' safety. Not just for chemistry labs and class rooms, an emergency eye wash station provides added safety and protection for your kitchen workers' eyesight!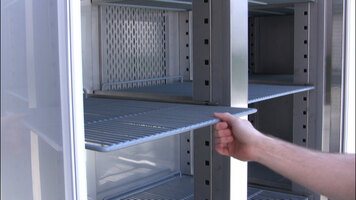 Avantco CFD-3FF 3 Door Reach In Freezer Review
The CFD-3FF 3 Door Reach In Freezer's 72 cu. ft. of storage space is perfect for your commercial kitchen! Featuring everything from a digital display to a durable stainless steel construction, you get high quality and maximum storage space for less!