The T series is True's upright reach in line available in refrigerator, freezer, and matching heated cabinet. These include one, two, and three section units. Made with high quality metals, a T series cabinet has a stainless steel front with aluminum sides and back. Door locks along with an exterior temperature display can be found on the rain shield. All T series have self closing doors with 12" recessed door handles on the solid door models. True offers a lifetime warranty on its solid doors for both the self closing mechanism and recessed door handles. Glass doors offered on the T series are energy efficient, Low E, and thermal insulated. Each cabinet comes standard with 4" casters with the option of 6" legs at no charge. On the interior of the T series you will find incandescent lighting which reflects off the NSF approved white aluminum walls. The interior floor is stainless steel with easy cleaning coved corners. Each door section of the T series comes with three adjustable heavy duty white PVC coated wire shelves. On the doors themselves you will find easily removable gaskets. The entire cabinet is foamed in place using Eco-mate, an environmentally friendly insulation offering zero ozone depletion potential and zero global warming potential. The bottom mount design of a T series has many advantages. The first is an easily removable grille, which provides easy access for maintenance. This simplifies the important process of cleaning the condenser. With the condensing unit on the bottom, not only does it operate in the coolest environment, it also offers top storage and a no stoop lower shelf. T series cabinets come in a variety of sizes in both refrigerator and freezer. Available with full solid size doors, solid half size doors, glass full size doors, glass half size doors, and combinations of each option as well. Also, single section heated cabinets are available to match the line. T series have an oversized and balanced refrigeration system that ensures faster temperature recovery and shorter run times in the busiest of foodservice environments. Some of the accessories for T series include 6" legs, 6" seismic flanged legs, full and half bun tray racks, and novelty baskets. Please contact your local foodservice equipment provider for more information. Certain features and benefits may vary by country or location. True's T series.
Learn the ins and outs of True's reach-in refrigerators!
Related Videos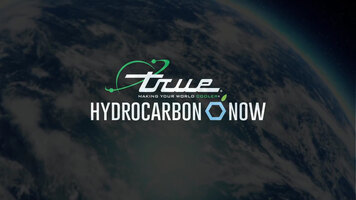 True Hydrocarbon Refrigerant
With environmental concerns on the rise, True refrigeration is taking the necessary steps to prepare for the future. Check out this video to learn more about hydrocarbon refrigeration and its impact on the world around us.
T-23 Refrigerator
Want to learn more about True's T-23 refrigerators? Check out this video and see the various styles offered and learn about the great features that come with eco-friendly unit!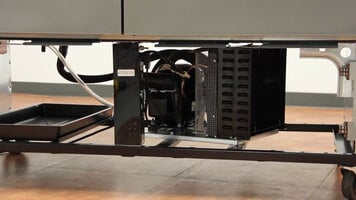 How to Clean Your Condenser
Be sure to check out this video to learn how to clean your condenser on your True refrigerator! Step-by-step instructions are given on how to properly clean your condenser, and how to figure out how often you should be cleaning it.