Remember to always follow equipment manufacturer's recommendations for pre-heating, but here are some safety tips to insure you have a safe and efficient chafer set-up…(Voice over portion showing shots of each step quickly) -Always select fuel to last the length of engagement so it will not be necessary to change fuels during the event -Always ensure water is hot and steaming and foods are at a minimum serving temperature of 140°F before putting food pan in place -Always use proper tool for removing lids. -Chafing fuels are NOT designed to cook; only maintain proper temperature for serving -Keep chafing fuels away from flammable table decorations or nearby items (i.e., curtains) -Always light fuels IN PLACE; use a long reach match or butane lighter; do not use other lighted cans or rolled up paper -Avoid touching GEL-TYPE cans as they become superheated overtime as the flame burns into the can -Always extinguish chafing fuel at the end of the event, using the proper tool -Dispose of spent fuel cans properly As always, click on the chat button for further questions regarding Choice brand chafing fuels. We hope this video helped you make the right "choice" for your foodservice application!!
Check out this video to learn some vital tips about handling chafers and chafer fuel!
Related Videos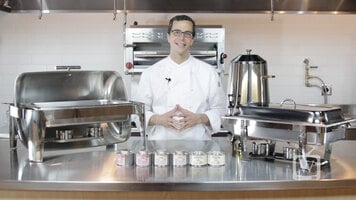 Choice Chafer Fuel
In this video, Corporate Chef Matt Schuler explains the best options to suit your needs when it comes to chafer fuel. From gel fuel or wick fuel, or fuel that burns up to 6 hours, Choice Chafer fuel has just what you need for every occasion!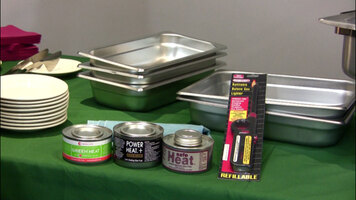 Chafer Accessories Review
Accessorize your Choice chafer with our full, 1/2, and 1/3 size food pans! Also check out our 3 types of chafer fuel, convenient microfiber cleaning cloths, and even our refillable long tip lighters.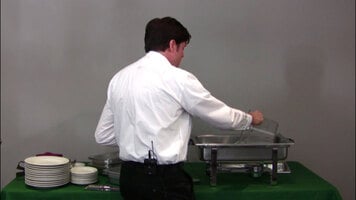 How To Use A Chafer
Watch as Steve demonstrates the proper way to use your chafer, from how much water you will need to when you should light the fuel. And remember, a chafer is only for keeping food warm, not for cooking it!