Having trouble determining when to change your fry oil? Customers complaining that your fried foods taste a little off? Oil Does Not Last Forever. Even with the use of a filtering systems and Frypowder, oil does not last forever. Take the guess work out of changing your fryer oil with MirOil FQA 12PCM fry quality assurance test strips! As your fryer oil breakdowns, particles known as polar substances start to build up. Once the concentration of polar substances exceeds 15%, your fryer will stop cooking products as thoroughly, increasing the risk of serving under-cooked food. The buildup of polar substances in your fryer oil also affects the overall appearance and flavor of your fried foods. Thanks to MirOil FQA 12PCM frying oil test strips, you can monitor the level of polar substances in your oil and change your oil before customers start to complain. A simple, three step process and a color-coded scale on the box makes it easy to measure your results. Step 1 Place warm oil in tube up to the first line Step 2 Add FQA Detector Solution up to the second line Step 3 Place lid on tube and shake. Wait ten minutes. Step 4 Compare color of liquid in tube to the test chart on the box to determine the quality of your oil Please make sure to check out www.webstaurantstore.com for all of your oil filtration equipment and supplies. Thanks for shopping at the webstaurantstore!!
Check out this informative video to learn about the features of the MirOil FQA test strips! This quick video gives you a product overview as well as step-by-step instructions for using these test strips to keep your fryer oil at peak performance.
Related Videos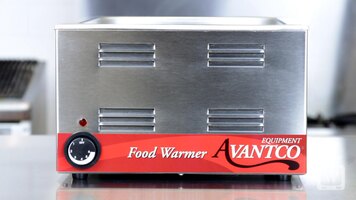 Avantco W50 Food Warmer
Check out this video to learn about the convenient features of the Avantco W50 electric food warmer! Not only is this food warmer easy to operate and clean, but its low cost and portability make it the obvious choice for any restaurant or snack bar.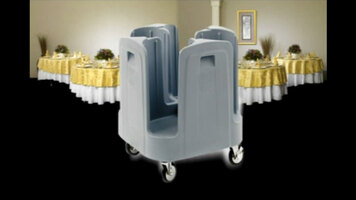 Metro Polymer PCD Poker Dish Dollys
See how the redesigned Metro Polymer PCD Poker Dish Dollys can improve space utilization in your restaurant kitchen and provide easier access to all of your plates! Many of these units are also coated in Microban to cut down on bacteria growth.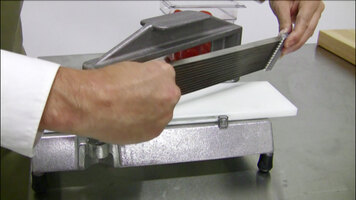 Tomato Slicer Blade Replacement
Need to replace the blade on your tomato slicer? Check out this step-by-step visual demonstration to learn how!