(Transcript Unavailable)
Check out the basics and benefits of picking up a Perfect Fry automated fryer!
Related Videos
Perfect Fry PFA7200 Demonstration
Learn about all the time, profit, and equipment benefits of the Perfect Fry PFA2700 automated fryer!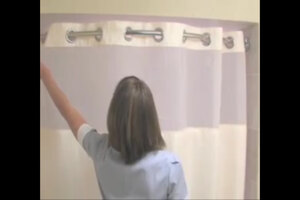 Hookless Shower Curtains
Learn how convenient and easy Hookless shower curtains and shower lines make it for your housekeeping staff! This innovative design will save time and effort. Check it out today!
Features of the Lifetime 60 Inch Round Folding Table
See how this Lifetime 60 inch round folding table is perfect for your home, office, conference center, or banquet hall. It is stain resistant, durable, and easy to clean, making it your go-to table for any event!