The KitchenAid citrus juicer attachment, it uses the power of the stand mixer to quickly squeeze a glass of fresh juice and turns an attachment into a culinary tool. The citrus juicer attachment from KitchenAid lets you realize the possibilities. Enjoy juice that tastes like the fruit was just picked. Another reason to love your KitchenAid stand mixer.
This video gives you a look at the juicer attachment for KitchenAid stand mixers. This attachment makes it easier than ever to turn an array of citrus fruits into delicious, healthy juice and other recipes.
Related Videos Star Max Products
Learn about the improvements made to the Star Max line of griddles, burners and charbroilers!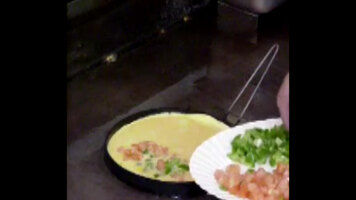 How to Use a Prince Castle Egg Ring
Watch this video to learn how to use the Prince Castle egg ring! Two different size egg rings are shown during this clip. It also offers ideas of what to make in these egg rings. Cooking in the OnCue
The unique design of the OnCue oven makes it possible to cook food up to 42% faster than you could in a conventional oven. This video highlights this and other great features like how easy the OnCue is to clean.