To start, unpack the dispenser and lay it flat. Lift one corner until the sides are square. Press the bottom in flat, folding the tab toward the outside along the perforation. Fold in the two sides, bending the tabs inside along the perforations. Fold the outer flap of the bottom in, bending along the perforations, with the tab toward the outside. Push the spigot and the fill spout through the provided holes from the inside. Close the top, aligning the outer flap over the fill spout. Insert the final tab into the provided slot. Punch in the three handle slots at the perforations. Fill with your choice of beverage through the fill spout at the top of the dispenser. Remove the safety ring from the spout and begin dispensing. For printable directions, click on the instructions tab on the page of the product you are interested in.
This video will teach you how to easily assemble a disposable beverage dispenser so that you can dispense all types of beverages. Because this dispenser is disposable, clean-up is effortless!
Products In This Video

Related Videos
Alto-Shaam Cook and Hold Smoker
Learn how to quickly and easily use the controls on the Alto-Shaam Cook and Hold smoker!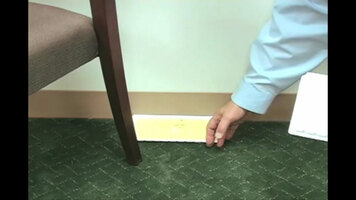 Overview of JT Eatons 155N Stick-Em Rat Glue Traps
These JT Eaton Stick-Em rat glue traps are peanut butter scented and are ideal for catching mice, rats, and insect in your restaurant or home. Be sure to place the glue traps along the wall to get the best results Rotary Food Mills
Instead of dragging out the big food processor, puree fruits and vegetables with one of our rotary food mills! Watch this video and learn how to use a food mill to make nearly anything!