(Transcript Unavailable)
This video will teach you how to easily assemble a disposable beverage dispenser so that you can dispense all types of beverages. Because this dispenser is disposable, clean-up is effortless!
Products In This Video

Related Videos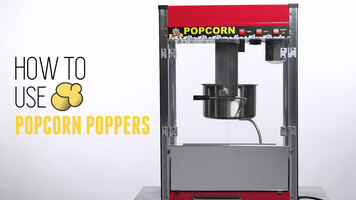 All-In-One Popcorn
With All-In-One popcorn, making your customers' favorite snack has never been simpler! Check out this video to learn just how quick and effortless it is to make perfect popcorn every time with All-In-One popcorn.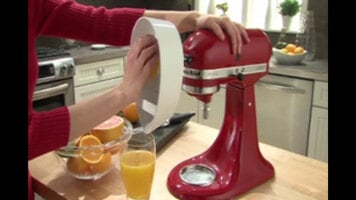 KitchenAid Stand Mixer Juicer Attachment
This video gives you a look at the juicer attachment for KitchenAid stand mixers. This attachment makes it easier than ever to turn an array of citrus fruits into delicious, healthy juice and other recipes.
Installing Teflon Liners
In this video, Chef Tony from ACP explains how to best install the new Teflon liners into the AXP-MXP22 oven. Check out his helpful hints and brief demonstration.