To start, collect all of your ingredients including the cake mix and water. You will also need a release spray, parchment paper, and a pan extender sheet pan. Preheat the oven to 350 degrees Fahrenheit for conventional ovens and 325 degrees Fahrenheit for convection ovens. Add the cake mix and water to your mixer and mix. Place the parchment paper on your sheet pan, and then place the extender on top of it. Spray with your release spray, including the sides of the extender. Fill the pan 3/4 of the way to the top to get the best rise. Place in the oven and bake for about 45-60 minutes, though times will vary. Remove from the oven and test for doneness. If it is done, remove the extender from the pan gently to preserve the shape of the cake. The benefits of using a cake mix from Old Tyme Mills include saving you time and money in the long run, providing a great tasting product for your customers, and the ability to customize your cake with toppings and garnishes to make it your own.
Watch this video to learn how to use Old Tyme Mills Cake Mix to make perfect sheet cakes!
Related Videos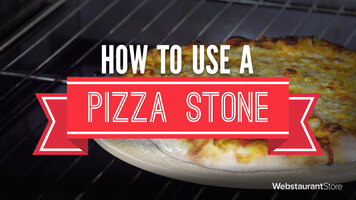 How to Use a Pizza Stone
Did you know you aren't supposed to use water to clean your pizza stone? By watching this tutorial, you'll learn exactly how to use and maintain your pizza stone, so you'll get a crisp, delicious pizza every time!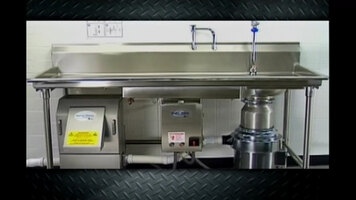 InSinkerator Waste Xpress
Check out this video on InSinkerator's Waste Xpress! Learn more about specific details and features this unit has to offer. As well as, how to clean and assemble the unit. Plus, tips on how to keep it at maximum performance level.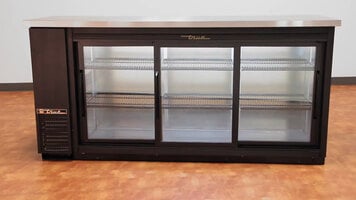 True TBB 24-inch Back Bar Refrigerator
Learn the ins and outs of True's TBB 24-inch back bar refrigerator!