You will need a sheet pan and an extender, plus parchment paper and a release spray. Place the parchment paper on the sheet pan and place the extender on top of it. Spray the pan, making sure not to miss the sides of the extender. Pour the batter into the pan filling it about 3/4 of the way to the top. Bake the cake according to the recipe directions and then gently remove the extender. Using an extender you can prevent the sides of the cake from over-baking, making every bite just as good as any other, and you can eliminate trimming. If you are looking for aesthetic appeal, an extender also allows for straight sides.
Watch this quick video to learn how you can use a pan extender with your sheet pans to bake delicious cakes with ease!
Related Videos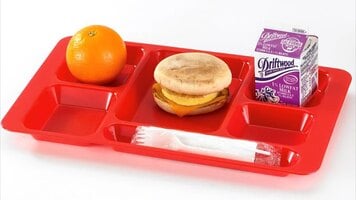 Cambro 2x2 Compartment Trays
Check out this video to learn all about the power of two, with Cambro's 2x2 compartment trays--a particularly excellent choice for school cafeterias!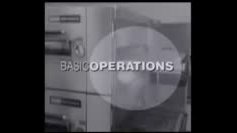 Lincoln Impinger Oven 1600 Series: Basic Operations
The basic operations of the 1600 series ovens from Lincoln are covered in this video, from the basic functions on the control panel to standard operating procedures.
Using the Paraclipse Insect Inn Ultra
Flies are a major contamination risk in many restaurants and kitchens. This video will show you how the Paraclipse Insect Inn Ultra can eliminate these risks and solve your fly problems! And, there's no zap or harmful pesticides involved.