You will need a sheet pan and an extender, plus parchment paper and a release spray. Place the parchment paper on the sheet pan and place the extender on top of it. Spray the pan, making sure not to miss the sides of the extender. Pour the batter into the pan filling it about 3/4 of the way to the top. Bake the cake according to the recipe directions and then gently remove the extender. Using an extender you can prevent the sides of the cake from over-baking, making every bite just as good as any other, and you can eliminate trimming. If you are looking for aesthetic appeal, an extender also allows for straight sides.
Watch this quick video to learn how you can use a pan extender with your sheet pans to bake delicious cakes with ease!
Related Videos How to Use a Vacu Vin Coconut Opener
In just three simple steps, you can use the Vacu Vin coconut opener to open coconut shells and get to the fresh coconut meat inside. Watch this video to find out how!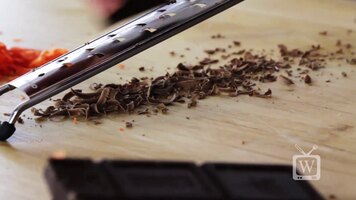 Medium Coarse Etched Blade Grater
Use a medium coarse etched blade grater for grating a variety of ingredients, including vegetables and chocolates. Watch this video to see the medium coarse etched blade grater in action!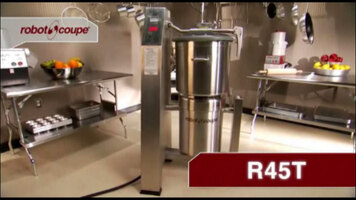 Robot Coupe R-45-T
This incredible product features a 13.5 horsepower motor and an all stainless steel construction. The Robot Coupe R-45-T is designed for vertical cutting and mixing. With this unit, you can chop, blend, puree, mix, knead, and so much more!