(Transcript Unavailable)
Watch this quick video to learn how you can use a pan extender with your sheet pans to bake delicious cakes with ease!
Related Videos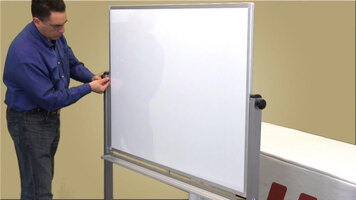 Luxor H. Wilson Mobile Whiteboard Assembly
Check out this video to learn how to assemble your mobile whiteboard from Luxor H. Wilson! Add visual appeal to your meetings or presentations with this convenient whiteboard that you can assemble and transport.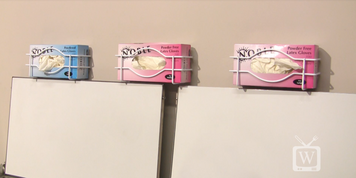 Noble Gloves - Types of Gloves
In this segment, we explain the different types of gloves offered by Noble Gloves. Whether you're looking for powdered or powder-free latex or vinyl gloves, Noble Gloves offers the best in disposable glove protection at affordable prices.
Features of the Cambro Hand Sink Cart
See how the features of this Cambro Hand Sink Cart will help reduce food contamination by encouraging frequent hand washing for your employees! The 5 1/2 gal. fresh water tanks and the 7 1/2 gal. waste water tanks will allow up to 70 hand washings.