(Transcript Unavailable)
Watch this quick video to learn how you can use a pan extender with your sheet pans to bake delicious cakes with ease!
Related Videos ProTeam Wet Dry Vacuums
ProTeam offers a variety of heavy duty wet dry vacuums. These vacuums have unique features such as the filters that are used, the durability they each possess, and how easily they can be drained. Check out this line of wet/dry vacuums from ProTeam!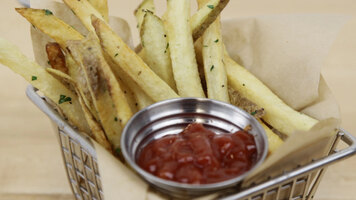 How to Use a French Fry Cutter With a 1/2 inch Blade
Watch this video to learn how to use, clean and maintain your French fry cutter! These step by step visual instructions will be sure to help you keep your French fry cutter with a 1/2 inch blade running like new.
Programming the RC30
Programming the RC30 oven is extremely easy. This video offers a brief, visual demonstration to help get you started.