The Avantco Panini Press is an inexpensive way to get into the panini business. Let me show you how to make a really simple panini sandwich that will really please your customers. First, I'm going to spread one side of my bread with mayonnaise and one side with raspberry jam. I'm going to build my sandwich with some cheddar cheese, turkey and arugula. Here, I'm going to use Vegalene Cooking Spray because it keeps the sandwiches from sticking. Now, I'm simply going to place the sandwiches on the panini press and the heavy cast iron plates mean that I won't have to hold the handle down. It'll press the sandwiches and I'll just leave them on there for a few minutes. Just be careful taking your sandwiches off the panini press. As you can see for a very low cost, Avantco Panini Presses produce beautiful sandwiches. If you're interested in any of the sandwich making items in this video, check out the links below.
Learn how to make a delicious panini sandwich with our Avantco panini grill! Thanks to the Avantco panini grill's heavy iron plates, there is no need to press down on the handle while your sandwiches cook, making it a handy tool in any kitchen.
Related Products

Related Videos Avantco C15 Airpot Coffee Brewer Review
See how this affordable and easy-to-use coffee brewer from Avantco can be a great addition to your coffee shop, restaurant, or break room! This C15 airpot coffee brewer heats coffee at 201-205 degrees, ensuring rich, consistent coffee every time.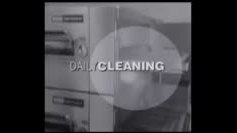 Lincoln Impinger Oven 1600 Series: Daily Cleaning
This video shows you how to clean your 1600 series Lincoln Impinger oven. Learn how to tidy up the exterior and interior of your oven to keep it looking spick-and-span!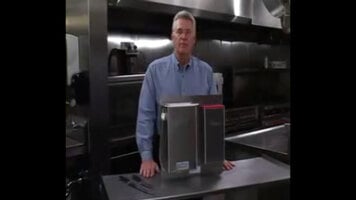 Edlund KSS-5050 Knife Sanitizing System
Learn how the Edlund KSS-5050 knife sanitaizing system will increase sanitation in your kitchen by allowing you to sanitize your knives in as little as 60 seconds! This sanitizing system is easy to clean as well.