Frymaster's H55 Fryer. The H55 Series Fryer is available with batteries up to 6 fry pots. The unit shown here is an FPPH455. A footprint pro-filter equipped model. Filtering is made easy by readily accessed drain and filter handles. The red handle opens the drain, the yellow handle controls the filter pump. The fry pot holds 50 pounds of oil. Its deep, cold zone which traps food particles and protects the oil is easily cleaned by hand. The filter pan is light, easy to clean and has increased capacity. During the installation, ensure the fryer is securely attached to the gas line and the valve is open. Ensure all electric lines are securely plugged in. A new fryer should be boiled out before its first use. Boil out is covered in a separate video segment. To prepare for cooking, fill the clean fry pot with oil to the lower of the two etched lines. Turn the fryer on, and the oil will be slowly heated to 180 degrees Fahrenheit. The melt cycles prevents rapid initial heating which can scorch the oil.
This video reviews important features of the H55 series from Frymaster, and will show you the proper way to begin using your fryer.
Related Videos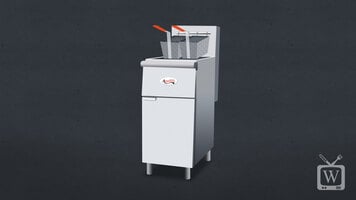 How to Boil Out a Deep Fryer
Watch this video to learn how to perform a boilout to keep your fryer clean! With the help of Noble Chemical Tempest Deep Fat Fryer Cleaner, I will show you how to effectively clean your fryer in a simple series of steps.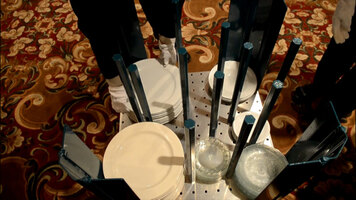 Extreme Cres Cor Dish Dolly Review
Learn about the innovative features of the Cres Cor Dish Dolly and how its durability and versatility will make storing your dishes safe and easy. Storing and transporting different types of dishware on the same dish dolly has never been easier.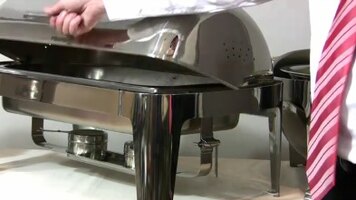 Supreme Chafer
With their extra heavy construction, large size, and simple and elegant styling, these supreme chafers will really make a statement! Featuring a lid that rotates up to 180 degrees, these chafers are perfect for both dual and single-sided service.