Ciao, I'm Cesare Casella from Salumeria Rosi in New York. I'm going to show you how to use the Berkel slicer to slice salami and prosciutto. Ciao! Okay, slicing with this machine for me is very natural because I grew up with that. The place where my parents had a restaurant and they had this store where the only machine we have, we have a Berkel by hands. So it's very easy for me. It's important that you treat them very well, the machine, for to make sure the machine give it back to you. Look this way at the perfection in the slice. At the same time that you are slicing it you want to go straight with the same speed and the slice comes out perfect. The blade goes so slow that it is cold and doesn't burn the fat. To work with a Berkel, it is not only because they're beautiful but because they are the best you can find when you slice your prosciutto, your salami. Because you want to have respect for your product that is the best machine you can find for to slice the perfect way. You want to put the product in the middle and the meat pusher to come down as strong as possible. And then you start to slice! If you are slicing big pieces or small pieces, the process is the same. You put the meat on top of the track and push the meat pusher and then you slice. Slicing the salami, in this case we have a soprasata, but with the fennel seeds. It is typically from Tuscany, though this is made in the U.S. And most of the time when you slice salami you want to slice them as thin as possible because of the way that you want to taste the flavor in your mouth. It's important when you slice and you serve meat for it to be the same thickness. In that case it is important that where you place your salami is consistent so that it doesn't move. That way when the salami meets the blade it will be perfectly sliced in this way. And you want to make sure that they are thin, every slice the same. Because in this way they give the consistency of flavor, every slice the same way. Make sure that when you look at the machine that she looks at you because that makes the machine perfect.
A look at how a real chef uses his Berkel 330M prosciutto slicer. This model is great for paper-thin slices of premium deli meats.
Related Videos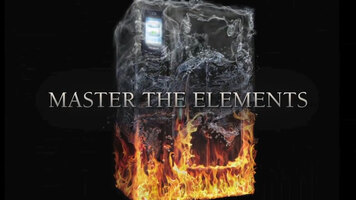 Alto-Shaam CT Proformance Combitherm Series Oven
Learn about all the features and benefits of the CT Proformance Combitherm Series Oven from Alto-Shaam!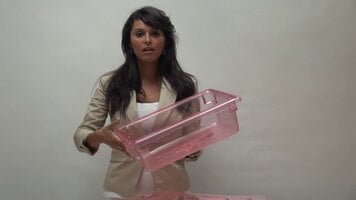 Cambro Color Coded Box System
This video explains Cambro's color coded box system. Sizes and colors of boxes are reviewed, as well as how these products can help you protect against cross-contamination. The ACE14 Jetwave Demonstration
The ACE14 Jetwave oven uses 1400W microwave energy to cook foods 4 times faster than a traditional oven. With a temperature range from 200-475 degrees, this oven is extremely versatile, too. Plus, it allows you to preprogram up to 100 dishes!