Hi, I'm Bill Verity, president of Crown Verity. Today, we're going to talk about our charcoal grills, our model BM-60. These grills are specifically designed for the rental industry, and also for caterers. Our cooking grates on our BM-60's is a very unique feature, we have cool touch handles on either end, and we use extra reinforcements, as you can see, on our cooking grates so they don't warp. Another nice feature that we have, we have a lip all the way around the perimeter, and what this does is if you are cooking hot dogs or sausages, they will not roll off. Another unique feature on our Crown Verity Charcoal Grills are the removable legs. This makes the product completely portable, they are very easy to transport. The big feature of our removable legs is our pin system and there are no threads. We do not use threads, because they are going to be damaged and it's just a matter of when. This system, it's so easy, so fool proof, it secures your legs in properly, and you're good to go. Every unit also features four swivel casters, two of them are lockable. So once you get your barbeque in place, you can lock it and it's not going to move. We use two welded leg supports on every leg. These gussets are here and here, there is a total of eight on our charcoal grills; two per leg. The purpose of these gussets is that they give the receiving cuff structural integrity that is going to receive that leg square and straight every time. Our Crown Verity model BM-60 only has two options. The first option has a heavy duty cover, so you can cover your grill when you're not using it if you want to keep it assembled. The second option under development right now, it is a rotisserie and it will be available in early 2013. Meet John Vulture, Crown Verity's national sales manager. John and I are going to demonstrate the adjustable grates on our BM-60 60 inch charcoal grill. Okay John. They are adjustable in three different positions. And there we go. Very, very easy. We've turned our BM-60 over on its side so you can see the quality structural methods that we've used. Every unit has four welded channels on the fire box. The purpose of this is to help prevent warping. It is a very very portable unit; the legs pop open, the grate comes off, you could put this in an SUV or pick-up truck, it is very very portable.
This video gives you a look at the BM-60 Portable Outdoor Charbroiler Charcoal Grill by Crown Verity.
Related Products

Related Videos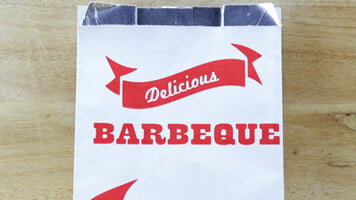 Carnival King Barbeque Bag
With a delightful design and dependable foil construction, the Carnival King foil barbeque bag is a definite essential for your take out service. Learn more in this quick video!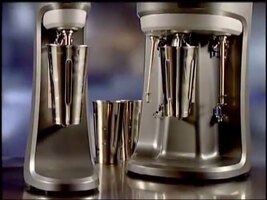 Hamilton Beach Commercial Drink Mixers
For over 100 years, Hamilton Beach has been making milkshake lovers happy with their quality drink mixers – now they'll keep you happy too! These powerful single and triple drink mixers mix in half the time and feature unbeatable quality.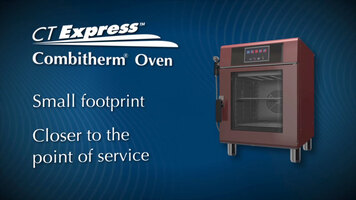 Alto-Shaam CT Express
If you are looking to maximize on space, speed, and convenience, look no fur than the Alto-Shaam CT Express Combitherm Oven. It can prepare foods in multiple styles with just the touch of a button!