Toasting has never been easier with the KitchenAid 2 and 4 slice toasters. Set the toaster to defrost, reheat, or keep toast warm. Extra wide slots toast thick slices of bread to perfection. Bagels are gently warmed on the outside, browned on the inside. Raise and lower breads at a touch of a button. Easily read the sleek digital display with countdown bars and seconds. Toast lifts high for convenient access. Premium performance, exceptional results, legendary KitchenAid quality.
This video gives you a look at the 2-4 slice toasters from KtichenAid.
Related Videos
Doyon DAF Water Meter
The Doyon DAF water meter has user-friendly controls and can be mounted easily onto your wall. Watch this video to see how it works!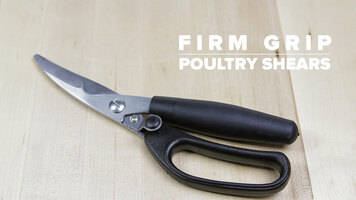 Firm Grip Poultry Shears
Easily cut up chicken and other poultry with these firm grip poultry shears! These strong kitchen shears are the perfect choice for cutting through light meats for your most popular dishes. To find out more, watch this short video.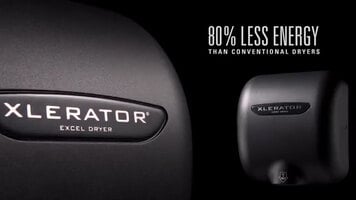 Excel Dryer Xlerator
Looking to save money, help the environment, and promote a clean, hygienic restroom? Then watch this informative video about the Xlerator Hand Dryer!