Calories, Coverage, and Penalties: Three Big Ways Healthcare Reform Impacts Your Restaurant
On June 28, the Supreme Court voted to uphold the controversial Affordable Care Act passed by Congress in 2010. While most of the media attention has been on what this means for citizens at large, there are also some major points that apply to the foodservice industry. Though the bill may have passed in 2010, it's important to keep these changes in mind for your growing business, especially with so many parts of the bill that have yet to take effect. The best thing you can do to prepare is to keep up with the news and look through the actual law for yourself. But if you don't want to sift through 2,000 pages of legalese, here are three important points that will specifically affect restaurants around the country.
Calories
In an effort to help consumers make healthier decisions with their food, restaurants with more than 20 locations nationwide must display the calorie count of each meal. Chain restaurants must also have information on sodium content, cholesterol, and other food details available in writing for any customer who asks. The verdict is still out on whether or not this information is actually used by most customers, but regardless, this change requires physical menu alterations for chain restaurants to become compliant, while smaller restaurants will be able to keep their original designs with minimal changes, if any are needed at all.
Coverage
Multiple provisions of the Affordable Care Act spell out what is expected of employers when offering their workers health care coverage. A very detailed explanation of coverage can be found on the Pate Dawson Company's website. While detail in these instances is always helpful, this is a more general overview.
Any business that has more than 50 employees working full-time (30 or more hours per week) must offer their full-time workers at least minimum premium health coverage. Employees may refuse coverage in some instances, which are included in the link above. There are also special circumstances that can apply to seasonal employees, part-time employees, and the total number of employees in your business. Then, there is the case of full-time equivalent employees, which is defined by the Bureau of Economic Analysis. A special formula must be followed to determine full-time equivalent employees, which the Association of Nutrition and Foodservice Professionals provides here. By using this resource, you can make sure you're adhering to the law regarding your workforce to avoid infractions and penalties.
Full-time equivalent employees can be a gray area for many foodservice businesses because some positions (waiter, hostess, etc.) don't always meet the requirements to be considered full-time. Since full-time equivalency is based on a total number of hours, as opposed to an individual's hours, it's a factor that any business owner, especially a restaurateur, needs to watch closely from month to month to make sure he or she knows exactly what's expected of them.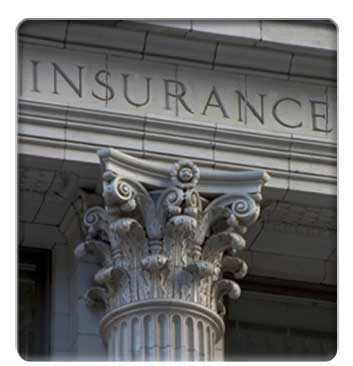 Penalties
The primary penalty for infractions is a monetary fine. Naturally, the amount of the fine varies based on the infraction, but it can be as high as $2,000 per employee, which could quickly add up to affect your bottom line. Because many restaurants operate on a slim profit margin already, the importance of keeping up with developments and news can't be overstated. For complete certainty, it is important to consult legal counsel from time to time if you believe you need more specific guidance for your unique business.
So stay informed, ask questions, and keep your restaurant and employees up to code, because the cost of not doing so could simply be too high.
Webstaurant Store corporate chef Matt Schuler contributed to this blog post.