WebstaurantStore / Food Service Resources / Blog
Hometown Dining Series: Martha's Vineyard Island
About the Series: Allen, an Intern at the WEBstaurantStore.com, was raised on Martha's Vineyard Island. A popular vacation destination for many people in the summer, the island is a small, tight knit community during winter months. In this series, Allen talks to WEBstaurant customer J.B., owner of several restaurants on Martha's Vineyard including Sharky's Cantina, Martha's Vineyard Chowder Company, Copper Wok , and a live music venue called LoFT at Dreamland. "The Webstaurant Store is my go-to store for anything and everything that we need for our operations, period," said J.B.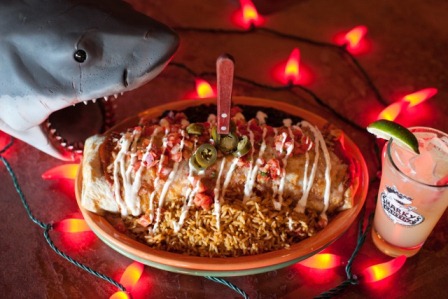 Sharky's Cantina:
One of the most popular dining destinations on Martha's Vineyard was founded under a simple premise: the founder and his friends couldn't find a burrito on the island during winter months. As a result, Sharky's Cantina was born.
Sharky's opened its doors on Memorial Day 2005. Just ten minutes after the opening, "the place was swamped," remembers J.B., restaurant founder. Now a renowned Mexican style restaurant, Sharky's prides itself for winning multiple Best of the Vineyard awards, including Best Year Round Restaurant, Place for a Cocktail, Family Dining, and Wings! With wallet-friendly prices (50 items under $10!), it's no wonder that Sharky's has seen so much success.
Located on Circuit Avenue, Sharky's is situated in the heart of Oak Bluffs town. Circuit Avenue is the center of town and Sharky's is right across the street from Post office Square - a central location for people watching and ice cream tasting. J.B. is adamant about keeping all of his businesses open year round to stimulate the Vineyard's economy and bring life and activity to the island during the winter when the crowds have left.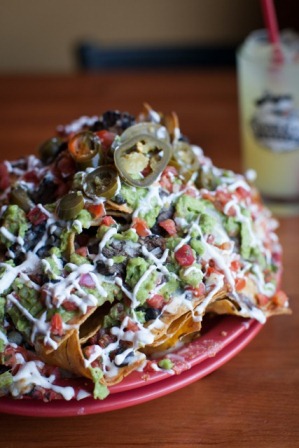 The original Sharky's became so successful that on Cinco de Mayo in 2008, J.B. opened another (even larger) Sharky's Cantina in Edgartown, Massachusetts. Edgartown was one of America's main whaling ports during the 1800's. The town borders Oak Bluffs to the south. With this larger restaurant, J.B. now hosts multiple events on an annual basis. His biggest event of the year is the Martha's Vineyard Wingfest, a food festival in early December that raises proceeds for the Martha's Vineyard Boys and Girls Club. The restaurant also hosts a gigantic Cinco de Mayo party each year!
Mandarin Margarita Mayhem:
Sharky's Cantina became world famous when J.B. introduced the
"ObamaRita,"
a margarita made with fresh mandarin orange juice and pineapple juice. He introduced this menu item as a tribute to President Barack Obama, who spends about a week on Martha's Vineyard each summer. Ingredients were chosen based on some of the President's favorite flavors.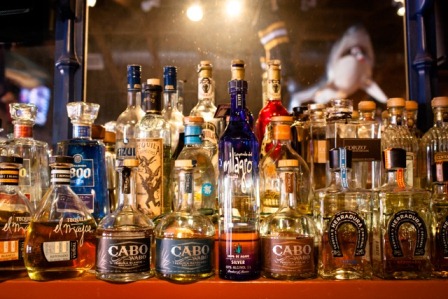 How could your ObamaRita be complete without a freshly made "Baracko Taco"? The dish is made with coconut breaded shrimp, topped with pineapple, cilantro and vanilla-infused salsa, and served atop refried beans on a soft taco. It is complemented with a side of rice and black beans.
Below, J.B. shares the ingredients of the popular ObamaRita. Stay tuned for the next series blog post: Martha's Vineyard Chowder Company.
The ObamaRita Recipe:
1 shot of tequila
1 shot triple sec
1 1/2 oz. freshly squeezed & crushed Mandarin orange juice
1 splash pineapple juice
Small splash of sour mix