5 Things to Avoid When Buying an Ice Machine
When it comes to buying an ice machine, the wide variety of models and options can seem both confusing and overwhelming. Should you buy air-cooled or water-cooled? Is an undercounter ice machine appropriate for your needs? The choice is yours, but here are five mistakes you should always avoid when buying an ice machine.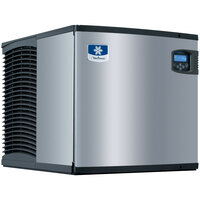 Don't Go Too Small
When selecting your new ice machine, be sure to avoid buying a model that is too small for your needs or cannot produce enough ice on busy nights. As you consider different ice machines, you should figure out exactly what your business requires in terms of output and then add 20% as a buffer. For more information, check out this ice machine sizing chart.
Don't Buy the Wrong Model
Before placing your order, be sure to double check that you have selected a model that can work with your restaurant's existing electrical system, water lines, and drains. A great way to ensure this is to carefully read the product description and specification sheet for the unit you intend to buy.
Think Twice Before Choosing Air-Cooled
If you plan on putting the ice machine in an enclosed area (such as a closet), avoid purchasing an air-cooled ice machine. This type of ice maker will quickly overheat any small space, which leads to decreased efficiency and machine breakdowns.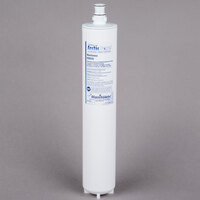 Don't Neglect Maintenance
Don't skimp on a water filter or descaler for your ice machine. Spending money up front on relatively inexpensive maintenance products can potentially save you hundreds or thousands of dollars in the future. Plus, your ice will taste much better when made from clean, filtered water. Also, don't forget to clean your ice machine regularly to avoid limescale buildup and mold.
Avoid Slow Performance and Repairs
If you purchase an air-cooled ice machine, make sure you have proper clearance for air flow before making your purchase. Air-cooled ice machines require a 6" minimum clearance around their intake; if you do not have this space, save yourself the hassle and expense by purchasing a water-cooled ice machine.
Selecting the perfect ice machine is an important aspect of your restaurant's beverage service. With the variety of different styles and configurations available, it is important to understand what is available in order to find the best product for your business.