Grindmaster's manufactures three primary types of coffee urns: Midline, Space Saver and Application Specific. Midline coffee urns are easy to operate and service. Each urn is fully automatic, and offer push button operation. It has an adjustable bypass valve on the spray arm making it easy to adjust the strength of the brew of coffee, and features an easy to read thermostat which is adjustable from the front. The drain valve is located at the bottom of the urn with the control box easily accessible from the side. These features make routine service and preventative maintenance easier to perform. Additional features include the choice of the pump style brewing system or the heat exchanger, commonly known as a fresh water brewing system. Durable, all stainless steel construction, the ability to maintain a constant brew temperature throughout the spray over, automatic coffee agitation, automatic refill and reheat of water compartment, low water cutoff system, and a Teflon coated spray arm prevent liming and ensure smooth operation. Midline urns are available in single, twin or triple liner configurations in 3, 6, and 10 gallon capacity. Critics agree that brewing in a coffee urn produces the best cup of coffee. To learn more about Grindmaster's complete line of products, including coffee urns, please contact your local Grindmaster sales representative today, or visit our website at www.grindmaster.com.
This video gives you a look at the Midline line of urns from Grindmaster-Cecilware. These urns are easy to operate, fully automatic, and made from durable stainless steel!
Related Videos
Grindmaster-Cecilware Urn Demonstration
This video gives a demonstration of how to use Grindmaster-Cecilware's urns to easily brew coffee.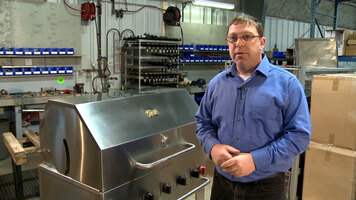 How to Prepare Your Crown Verity Grill for Repair
Watch this video to learn how to prepare your Crown Verity grill for repair!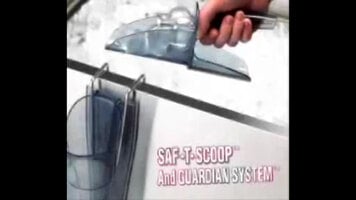 San Jamar Saf-T-Ice Ice Scoop Holder
See how this San Jamar Saf-T Ice scoop and holder solve 2 of the biggest biggest sanitation problems related to ice handling: thumb and knuckle contact with the ice and unsanitary scoop storage!