My name is Kenny Bowers and I am the Chef owner of Kenny's Wood Fired Grill in Addison, Texas. Honestly, there is really three main things to a restaurant, you've got the food, you've got the service, and then the rest of it is ambiance. Ambiance is everything, because it affects the way the food looks, it creates energy. Lighting is huge, what we do is we shut the blinds to darken everything out, almost like you're in Vegas, then we lower the lights, and put the little lamps out on the table. When you add the lighting it totally changes the whole mood and ambiance of the restaurant. It has a big effect on it. One of the things I love about table top lighting is the fact that when our restaurants get really busy, and when people sit down at the table, everything is kind of dark around them and once you sit down it becomes very intimate and you almost forget about what is happening around you.
Candle Lamp explains the importance of ambiance in your restaurant., and how simple yet elegant, tabletop lighting can affect your establishment's mood.
Products In This Video

Related Videos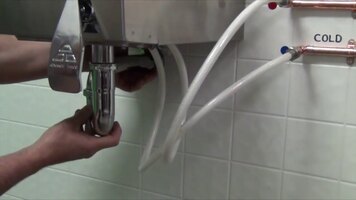 Advance Tabco 7-PS-63 Mounting Installation
Watch this video to see how to properly mount the 7-PS-63 hands free hand sink from Advance Tabco.
Overview of JT Eatons 133N Stick-Em Mouse Glue Traps
This Stick-em mouse glue traps are ideal for catching mice and insects that are in your restaurant or home. Be sure to place the glue traps along the wall to get the best results.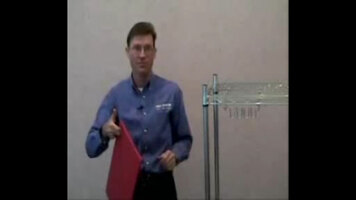 San Jamar Cut-N-Carry Cutting Board / Hanging Hook Rack
Use the San Jamar Cut-N-Carry Cutting Board to prevent 3 types of cross-contamination: from people to food, from unsanitary storage, and from not having separate preparation areas for different food types!