Ideal for light janitorial applications, powdered gloves can be put on more quickly and easily than powder-free, and they also decrease the chance of rips and tears. Some people have been known to have allergic reactions to the powder, however, so it's a great idea to stock both types. Powder free gloves are often preferred in restaurants because they bring no concern over bringing powder in the food. Vinyl gloves from Noble boast a 3.5mL thickness for reliable protection at an affordable price. These form fitting gloves are made from man-made PVC which makes them cost effective alternative to latex. Unlike latex gloves which can irritate those with latex allergies, vinyl gloves eliminate the potential for skin irritation. While they're a bit more expensive than vinyl, latex gloves from Noble provide customers with an ideal blend of comfort and protection. A natural product made using a milky fluid derived from rubber trees, these gloves have a 4.5 mL thickness for excellent puncture resistance. Their elasticity takes the hand's shape really well to provide the precision needed for more intricate tasks. Please be sure to check out our disposable gloves buying guide where you will find more information on poly-gloves, nitrile-gloves and other gloves offered on our site.
In this segment, we explain the different types of gloves offered by Noble Gloves. Whether you're looking for powdered or powder-free latex or vinyl gloves, Noble Gloves offers the best in disposable glove protection at affordable prices.
Related Videos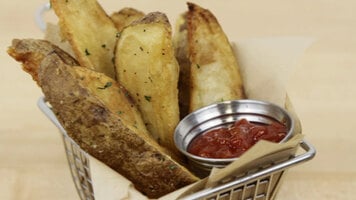 How to Use a French Fry Cutter With an 8 Wedge Blade
Serve delicious french fries with this 8 wedge blade french fry cutter! These step by step visual instructions will show you how to use, clean and maintain your french fry cutter, and keep it running like new.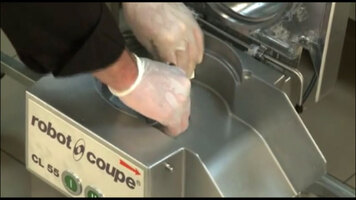 Robot Coupe CL-55 PusherSeries-D-V2
This video demonstrates the power and versatility of the Robot Coupe CL55 pusher series D-V2! If prepared vegetable are in high demand in your kitchen and you depend on being able to make large quantities quickly, then you need this product.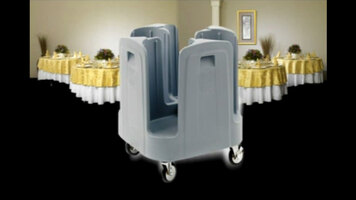 Metro Polymer PCD Poker Dish Dollys
See how the redesigned Metro Polymer PCD Poker Dish Dollys can improve space utilization in your restaurant kitchen and provide easier access to all of your plates! Many of these units are also coated in Microban to cut down on bacteria growth.