Hi I'm Steve Ziegler, Product Expert at the WEBstaurantstore. Having spent some time in Brooklyn in my younger days, I came to appreciate a local specialty, the Brooklyn Egg Cream. It just so happens that our house brand of chocolate syrup is Fox's U-bet syrup, which is the only one that you want to use if you are making a real egg cream. So today, I thought I'd take a break from my usual slicing, chopping, and sharpening, and just have some fun and make some real New York Egg Creams. To make an Egg Cream, you'll need a few things first, and, of course, the first ingredient is Fox's U-bet Chocolate Syrup—which we carry in the squeeze bottles or the much more righteous gallon size here, as well. Then you'll need seltzer water, which you can buy in the store, or, if you want to make an egg cream the right way—we carry these soda siphons on the site along with these cartridges. And you can pick them up here at the WEBStaurantstore. Then you'll need ice cold whole milk. You must use whole milk. And if you're worried about your diet, that's alright, because the Fox's U-bet Chocolate syrup is fat free. But the whole milk's going to make the foamy head stand up a little bit better for you. Then you'll need some soda glasses. I am using these cola glasses here. If you want to find our soda glasses on the site, just look up "soda glass" and you'll find 10 different soda glasses of all different shapes and sizes. And finally, you'll need some iced teaspoons, and you'll want these because they have the long handle that will allow you to get down and mix your chocolate up. From the history of an egg cream to how to make one, everything is a controversy. I'm going to show you how I make an egg cream and you can choose your best way of doing it. One thing I can recommend for everybody: use a chilled glass and cold milk. I'm going to go ahead, and put just a couple inches of milk in there. Then I am going to use my seltzer water next, and spray that in there until I get a nice head on top, just straight down in. Then I am going to take my chocolate and just run it down the side so I don't break up the head. I am going to put ¾" in the bottom there. I am going to mix this up and you'll see I have a nice chocolate base, and a beautiful white creamy head. This might bother traditionalists, but U-bet makes many different flavors of syrup—we have the traditional chocolate, the sugar free chocolate, coffee, malt, and even vanilla. And vanilla is extremely popular! Here, I'll make an egg cream with this. Because this won't change the color of the head, I am going to put the syrup in here first. I am going to go ahead and put the milk on top, and then put my seltzer water in there. And there you have a beautiful vanilla egg cream! One more very important thing: An egg cream is not meant to sit around, or it will go flat--so once you make it—enjoy it! Thank you for watching, and if you have any questions, please feel free to use our live chat button.
Try making a delicious Brooklyn Egg Cream using Fox's U-Bet Syrups!
Related Videos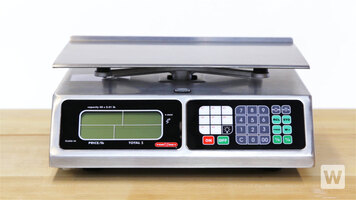 Tor Rey L-PC-40L Legal For Trade Scale
Need a legal for trade scale for your business? Check out this short video to find out about the Tor-Rey L-PC 40L scale! It has many great features like a 40 lb. capacity, ability to store over 100 prices, and a removable platform for easy cleaning.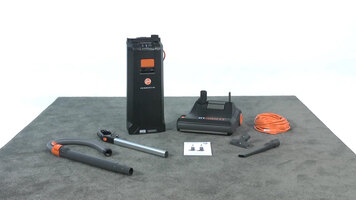 How to Assemble the Hoover Bagged Upright Vacuum Cleaner
The Hoover Bagged Upright vacuum cleaner doesn't require any tools for assembly. Get to know the parts and features of your vacuum cleaner, as well as how to assemble it, by watching this informational video.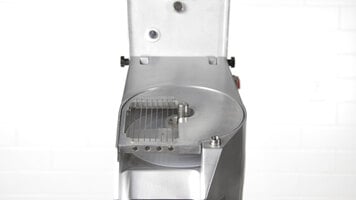 How To Assemble An Avantco French Fry Kit for CFP5D Food Processors
Want to make French fries from fresh potatoes? Check out this video and learn how the Avantco French fry kits attach to your CFP5D food processor and make consistent cuts every time!