(Transcript Unavailable)
Salvajor Demonstrates how to use their disposer and control.
Related Videos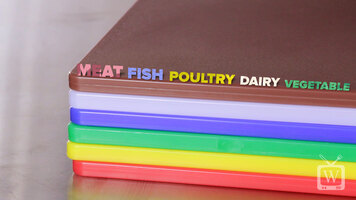 Color-Coded Cutting Boards
Learn how to keep your food safe and prevent cross-contamination by following these simple rules of color-coded cutting boards!
Features of the Lifetime 60 Inch Round Folding Table
See how this Lifetime 60 inch round folding table is perfect for your home, office, conference center, or banquet hall. It is stain resistant, durable, and easy to clean, making it your go-to table for any event!
Get a perfect seal with a ARY VacMaster VP 210 vacuum sealer
An ARY VacMaster VP 210 chamber vacuum sealer is great for marinating, pickling, preserving, seasoning, or any of your other sealing needs! It's easy to use and affordable. Plus, with this model, you can even vacuum seal soup!