My name is James and I'm with JT Eaton, and I'm going to talk to you about the 420 repeater. Our 420 repeater is pretty cool. It's used throughout the industry. It has a clear lid. This is our 420CL; it has a clear lid, galvanized. But what makes ours different from some of the competition is our edges. When you open this, you have a smooth edge on the bottom. Your fingers aren't getting across getting snagged, and getting snagged on it. But what we did was, we did one better. We actually came out with a powder coated one; and a powder coated one eliminates all your edges on it, easy to open. These repeaters are outstanding because you're actually trapping without using any bait. Another thing that we came up with for the 420 is a simple idea, a suggestion from a pest control operator. We took out the glue from the center of our glue board. This is our item number 166, made specifically for our 420 repeaters. And the reason why it's better is because it allows the mouse to enter further into the station. Traditionally, with other glue boards, a mouse would get stuck in this section. With the glue cut out in this section, it just allows the mouse to enter further into the station, getting stuck on a different part of the glue board and not blocking the entrance.
JT Eaton's line of repeaters have been designed protect you as well as to catch more mice than most of the traps out there. These repeaters don't need bait lure mice into the traps either.
Related Videos
Sterno CandleLamp Green Heat Chafer Fuel
To learn about all the great environmentally friendly benefits of CandleLamp's Safe Heat Green, check out this video! See how this product meets the Sustainable Solutions program as a truly green product that doesn't sacrifice performance!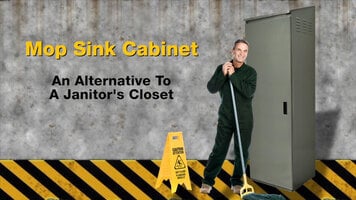 Advance Tabco Mop Sink Cabinet
Learn about the features and benefits of an Advance Tabco Mop Sink Cabinet!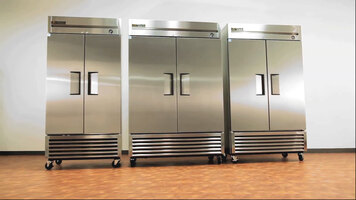 True Reach-In Refrigerator
Learn the ins and outs of True's reach-in's refrigerators!