Expand your menu and boost your profit margin with the cambro versa food bar! The versa food bar is designed to help restaurants provide extensive and flexible menu options. With versatility built in, the versa food bar can accommodate frequent menu changes and merchandising requirements. The tray rails and sneeze guards lift up and knock down for food transport and storage. This stylish and completely portable food bar is fully compliant with 2011 NSF sneeze guard requirements. Using full size or fractional pans, cold pans, salad bowl holders and crocs, your menu can change quickly and easily. The food bar can be used with ice or without ice with the buffet cam chiller. The duel sided buffet cam chiller extends cold temperatures safe holding time for hours! The food bar is a part of the Versa food service system; the system also includes the versa work table and the versa cart. These components can easily be connected with straight or corner connectors to create a professional, uniform look. The multipurpose work table can be used as a prep table or the ideal place for holding cold beverages indoors or outdoors. The versa cart can be used as a mobile cashier stand, merchandising station, or equipment stand. The cambro versa food bar delivers satisfaction.
Expand your menu and boost your profit margin with the Cambro Versa Food Bar! See how the NSF listed Cambro Versa food bar's professional appearance and tremendous versatility make it great for flexible menus requiring frequent change.
Related Videos
Sterno Products Flameless Banquet Candles
Create a unique ambience at your catered events with Sterno Products banquet candles! They come in a full line of sizes and shapes and are both durable and transportable, allowing you to set them up at any venue. Bobrick B-828 SureFlo Installation
After following these simple installation steps for your Bobrick SureFlow unit, your customers and employees can enjoy an automatic foam soap dispenser with top fill refills and adjustable portion controls!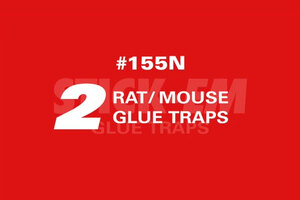 JT Eaton 155N
Learn where to best place your JT Eaton 155N glue trap for optimal results. Catch anything from mice, rats, and insects to snakes!