You know, I actually dreaded the idea of having to purchase a carpet extractor and calling all the distributors, setting up demos, and sifting through literature. Luckily, the value of the Pacific Triumph 1190 stood out. When you look at cost verses performance, it's a winner. Sure, the price was affordable, but performance is the key regardless of price, and this baby delivers. It recovers an incredible 91% of its water. Seventy-five percent is about the average, so carpets are almost dry and ready for use and filling and emptying the unit is a cinch. The pump-out hose allows you to flesh out the recovery tank completely while draining your clean water tank at the same time. Well I started with a dirty reservoir, that's what you get with some other models. This unit has four powerful spray-jets and a unique floating brush follows the contours of the floor and adjusts its height automatically for each surface. It even lifts off the floor completely during transport or storage. So, the brush lasts a long time, and saves me money. The controls are extremely easy to use. I know, my nephew works for me, and even he can run it!

The oversized wheels and almost true brush assist help move it easier. It almost goes by itself! My staff just likes the fact that it performs. It's simple to use and easy to maneuver, and they like the accessories for off-aisle work. Apparently, we're not the only ones who like it. A national independent testing group rated it best in class and in the top 1% of all extractors. Hey, it got my vote, I bought two of them!
This Pacific Triumph 1190 Self-Contained Carpet Extractor offers high performance at an affordable price. In fact, a national independent testing group rated it "Best in Class" and in the top 1% of all extractors!
Related Videos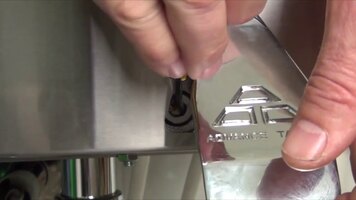 Advance Tabco 7-PS-63 Mixing Valve Adjustments
This quick video shows you how to set the correct temperature by adjusting the mixing valve on the 7-PS-63 hands free hand sink from Advance Tabco.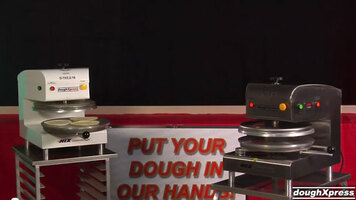 DoughXpress: D-TXE-2-18 Dual Heat Round Electromechanical Tortilla Press 18-inch - 220V
a look at the D-TXE-2-18 dual heat round electromechanical tortilla press from DoughXpress Pacific Mini-Edger Scrubber Review
At just 16 pounds, the lightweight Pacific Mini-Edger is light enough for easy operation, but provides the necessary pressure to get areas clean. It is perfect for cleaning tight and hard to reach spaces like baseboards, stairs, and behind toilets.