Introducing a new approach to Open Air Mechandisers from Master-Bilt. A total of 16 competitively priced models in horizontal and vertical versions provide industry-leading value and flexibility to fit almost any sale space requirement. Place the grab-and-go convenience of the HOAM and VOAM models in high-traffic areas, such as endcaps for increased profits. Ideal for store entrances or next to food service areas to showcase beverages, pre-packaged sandwiches and salads, produce, and other items for on-the-go customers. All models share common widths of 36'', 48'', 60'', and 72'' so they can be easily interchanged. The contemporary styling of the HOAM and VOAM models provides an attractive product showcase, but these merchandisers are more than just eye-catching. Durable construction means you are also getting a quality piece of equipment. The cabinet interior and back is constructed of painted, 24 gauge steel with non-corrosive stainless steel floor pans on the inside that protect the evaporator coil from spillage. The built-in bumper protects from shopping cart damage, and a textured black finish helps guard against scratches and dents over time. HOAM and VOAM models are also built for reliability and efficiency, in fact, all models already meet 2017 Department of Energy standards. Long-lasting LED lighting in the canopies provides not only product illumination but also helps reduce energy usage. Highly-efficient electronic controller systems ensure the merchandiser maintains a consistent temperature. Additionally, each model features a forced air ducted airflow to ensure cold air is continually circulated throughout the cabinet, keeping stored items fresh. The back of the merchandiser is also perforated to assist in airflow. A low energy automatic condensate removal system is included in all models to avoid interior moisture build-up. Each model features a slide-out condensing unit for easy cleaning and surfacing. For further model performance and assurance, each model features a 3-year parts & labor warranty with an extended 2-year warranty on the compressor. Reversible shelving in HOAM and VOAM models allows for a wide variety of products to be merchandised. Shelves are adjustable in 1'' increments to maximize display space and may be positioned straight or tilted to display items as desired. HOAM and VOAM models also offer larger pack-out space than many comparable models of similar size. With retail settings in mind, HOAM and VOAM models feature refrigeration systems with low-decibel ratings and higher quality background sound for an even quieter experience. All models are also available with remote refrigeration systems. Remote systems also remove heat from the sales floor, which helps lower air conditioning loads. Options include LED lighted shelves, night curtains, lockable security covers for vertical models, sandwich decks for horizontal models, and custom stainless interior or exterior. Heavy-duty casters are also available, as are product hooks, condensate pumps, and higher capacity condensate evaporator pans, depending on the model. For more information on the HOAM and VOAM models, see your local Master-Bilt representative. Visit our website at master-bilt.com, or call us at 800-647-1284.
A new approach to open air merchandisers for your convenience store, grocery store, or more, Master-Bilt's line of HOAM and VOAM merchandisers produce industry-leading value and an unmatched flexibility. Watch this short video to learn more.
Related Videos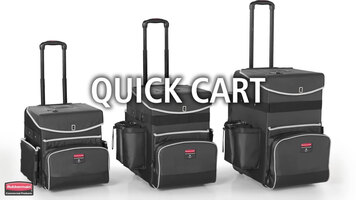 Rubbermaid Quick Carts
Rubbermaid's Quick Carts are the most durable mobile cart in the industry. Watch this video to find out why these carts are not only the most durable but can also increase your staff's productivity and organization.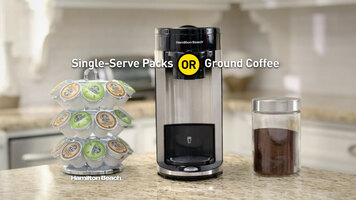 Hamilton Beach FlexBrew Coffee Maker
Tired of choosing between K-Cups and coffee grounds? Then check out this video and learn about Hamilton Beach's FlexBrew and how it let's you use both single-serve packs and fresh grounds. Enjoy the flexibility at a great price!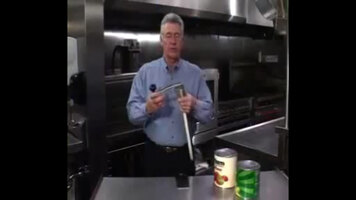 Edlund S-11 Manual Can Opener
See how easy it is to disassemble, clean, and change the gears of the Edlund S-11 manual can opener! The first all-stainless steel can opener in the industry, it is perfect for cutting through heavy-volume can opening chores.