Your bag in box drinks generate lots of profits for your business. Check out these simple steps on how to replace a used bag in box:

1.Remove the nozzle on the old box.
2. Recycle the old box.
3. Press in with your thumb on circle "A."
4. Lift flap "B," but do not tear off.
5. Slide the bag spout into hole "A."
6. Lock the spout into place with tab "B."
7. Place the new box on the shelf.
8. Remove the cap.
9. Slide the nozzle back onto the spout.
10. Snap the nozzle into place, making sure to align it with the "in" arrow.
11. Enjoy ice cold bag in box drinks!
Follow these easy steps to quickly swap out your bag in box drinks!
Related Videos Fox's Bag in Box Drinks
Save money by converting your soda fountain to use Fox's bag in box drinks!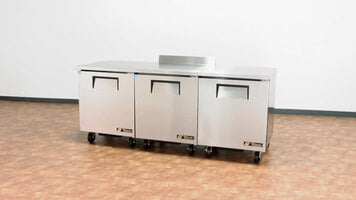 True Undercounter and Worktop Refrigerator
Learn the ins and outs of the True TUC and TWT undercounter and worktop refrigerators and freezers!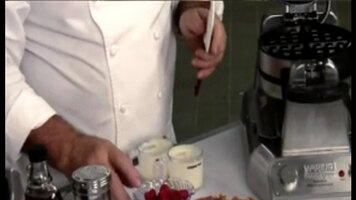 How To Use the Waring WW200 Double Belgian Waffle Maker
The Waring Double Belgian Waffle Maker is not only space saving, but also has heating elements within the iron plates to perfectly bake and brown Belgian waffles every time you make them. Watch this demonstration to see how easy they are to use.