(Transcript Unavailable)
This informative video will provide you with a brief overview of the design features and benefits of the Advance Tabco enclosed base tables!
Related Videos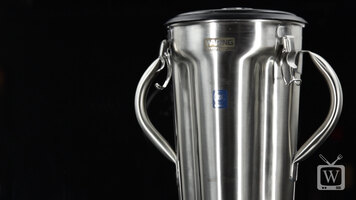 Waring CB15 Stainless Steel Top Food Blender
Learn the ins and outs of the Waring CB15 stainless steel top food blender!
Advance Tabco VSS Work Table
See why the VSS series of work tables from Advance Tabco are a great solution for your operation!
MIWE Automatic Baking
Take a closer look at an automatic baking system from MIWE! This high-end foodservice manufacturer produces sophisticated baking systems to deliver the best baked goods. These MIWE units are equipped with multiple oven decks for maximum production!