How to clean:
First, remove the pusher block, blade frame and shield. Wash, rinse, sanitize, and then dry these parts. Before reassembling, wipe down the frame with a detergent solution, followed by a sanitizer solution.

How to assemble:
Tighten the nuts and bolts to attach the cutter handle and use a screwdriver to fasten the pusher block. Insert the shield, and then secure the blade frame by tightening the wing nuts.

How to use:
Place a potato on the shield between the pusher block and the blade frame. Swiftly pull the handle toward the blade frame to slice the potato into 6 wedges.
Serve delicious french fries with this 6 wedge blade french fry cutter! These step by step visual instructions will show you how to use, clean and maintain your restaurant french fry cutter, and keep it running like new.
Products In This Video

Related Videos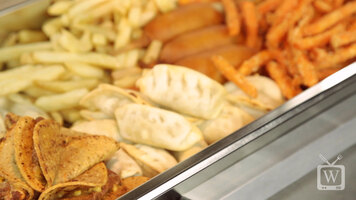 Avantco 2 Bulb Food Warmer
Looking for a way to keep your menu items warm? The Avantco free standing two bulb heat lamp & food warmer is an ideal solution. Equipped with convenient features like an adjustable stand, this heavy-duty aluminum warmer will meet your daily demands!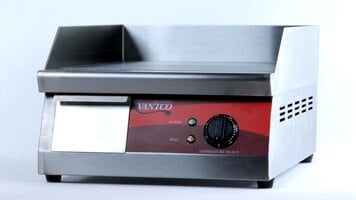 Avantco EG16 Griddle
This video describes the features of the Avantco EG16 countertop griddle, an indispensable piece of cooking equipment! Discover if this griddle is right for you, and also learn some tips for proper cleaning.
How to Refill a Soap Dispenser
Learn how to quickly and easily refill your Kutol soap dispenser!