In this sequence we'll deal with thermometer replacement, it's quite simple. Again, raise the roll dome, grab yourself a 9/16th wrench. One nut holds the thermometer on, loosen it with your wrench, remove the hardware from the backside, and pull the thermometer out. It's quite simple. A new one will come to you as such with the thermometer and hardware included. Drop it in the hole, washer first and the nut behind it, bring it up hand-tight, make sure your thermometer is oriented properly so the logo is upright. From behind, tighten up.
Watch this video to learn how to replace your thermometer on your Crown Verity grill!
Related Videos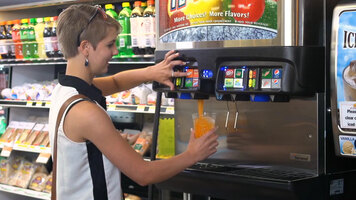 Manitowoc Indigo Ice Machine
Both easy to use and clean, Manitowoc's Indigo ice machines are cost-efficient alternative to traditional ice machines. It has an easy-read display and can be programmed to maximize ice production during high-traffic periods.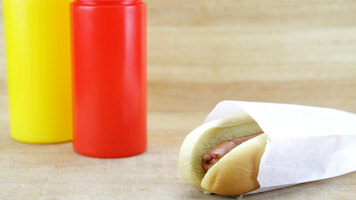 Carnival King Plain Paper Hot Dog Bag
Bright white, and ready for business, the Carnival King plain paper hot dog bag is a staple in concession stands, everywhere. See it in action, in this quick video! Lincoln Impinger Oven 1300 Series: Optional Soil Shields
A look at the benefits of using the optional soil shield. Soil shields will help to make cleaning your 1300 series Lincoln Impinger oven a breeze!