In this sequence we'll deal with thermometer replacement, it's quite simple. Again, raise the roll dome, grab yourself a 9/16th wrench. One nut holds the thermometer on, loosen it with your wrench, remove the hardware from the backside, and pull the thermometer out. It's quite simple. A new one will come to you as such with the thermometer and hardware included. Drop it in the hole, washer first and the nut behind it, bring it up hand-tight, make sure your thermometer is oriented properly so the logo is upright. From behind, tighten up.
Watch this video to learn how to replace your thermometer on your Crown Verity grill!
Related Videos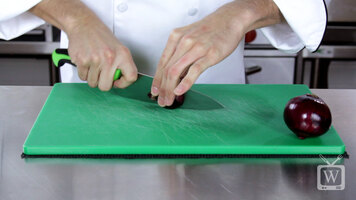 Cactus Mat Board Buddy
Learn how the Cactus Mat Board Buddy helps keep your staff safe while preparing ingredients for your most popular dishes!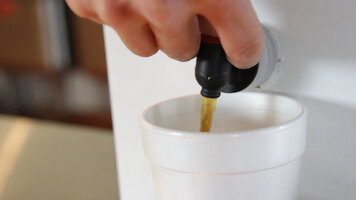 How to Assemble a Catering Beverage Dispenser
This video will teach you how to easily assemble a disposable beverage dispenser so that you can dispense all types of beverages. Because this dispenser is disposable, clean-up is effortless!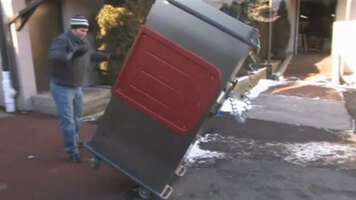 Metro C5 T Series w/ Transport Armour Durability Test
Metro uses some of the most unique testing methods in the industry to test the durability of their T Series with Transport Armour. If this unit can survive the tests in this video, then you know it can stand up to abuse in your commercial kitchen.