In this sequence we'll deal with thermometer replacement, it's quite simple. Again, raise the roll dome, grab yourself a 9/16th wrench. One nut holds the thermometer on, loosen it with your wrench, remove the hardware from the backside, and pull the thermometer out. It's quite simple. A new one will come to you as such with the thermometer and hardware included. Drop it in the hole, washer first and the nut behind it, bring it up hand-tight, make sure your thermometer is oriented properly so the logo is upright. From behind, tighten up.
Watch this video to learn how to replace your thermometer on your Crown Verity grill!
Related Videos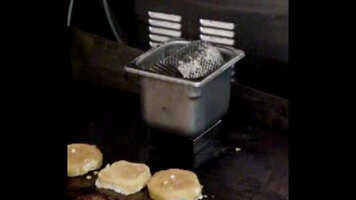 How to Use a Prince Castle Butter Spreader
Check out this how-to video for a demonstration on how to use this butter spreader from Prince Castle!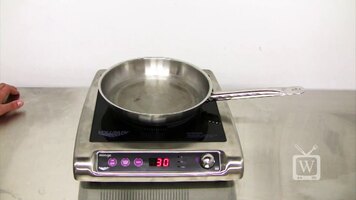 Induction Ranges
Explore the benefits of induction cooking, such as enhanced safety and increased efficiency! Also, learn what kind of pan to use with your induction range. From countertop ranges to a drop in units, we have the right induction range for you!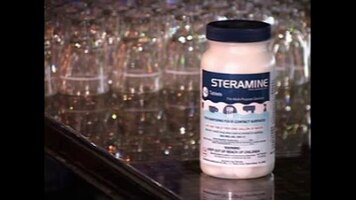 Steramine Tablets
Steramine tablets are safer, easier to use and more cost effective than other sanitizing options! Strong enough to kill micro-organisms such as E. Coli, Staph, and HIV-1, but gentle on employees' hands, they can even be used on food contact surfaces.