With a 304 series 14 gauge stainless steel top, this table contains more nickel making it less corrosive. In this way, Advance Tabco's VSS work table has the edge on the competition! Made with a no-drip counter top edge, this table prevents spills from flowing down onto the floor. This creates a safer work environment so that you can feel good about how and where your employees are working. Looking for more storage? This table features an adjustable stainless steel undershelf that moves to provide the most possible storage space underneath. Plus, if your needs change you can always move the shelf to suit your new tasks. Eventually you may need extra undershelves, which are available for purchase to fit your table. The stainless steel support legs are 1 5/8" in diameter and less likely to rust than galvanized or other metals, plus they feature 1" adjustable bullet feet that allow your table to change height based on needs and to accommodate an uneven floor.
See why the VSS series of work tables from Advance Tabco are a great solution for your operation!
Related Videos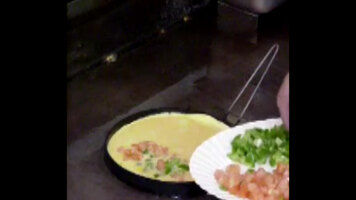 How to Use a Prince Castle Egg Ring
Watch this video to learn how to use the Prince Castle egg ring! Two different size egg rings are shown during this clip. It also offers ideas of what to make in these egg rings.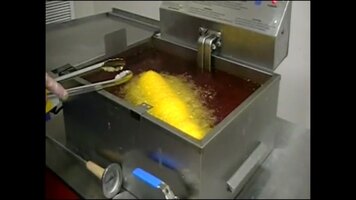 How to Make Saratoga Swirls
Watch this video to learn how easy it is to make Saratoga Swirls with the Gold Medal 5280M Electric Spiral Fry Cutter! How Portion Scales Can Help You Control Portion Sizes
Save money for your business by learning how to control the sizes of the portions you serve! See how seemingly insignificant mistakes in portion size--such as being off by 1/8 of an oz.--can make a huge difference in your yearly profits.