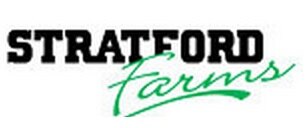 Stratford Farms Overall Customer Rating:
Bulk Foods for Every Occasion
If you are looking for value in bulk foods look no further that Stratford Farms. A selection of canned jellies, marmalades, and preserves allows you to keep up with that busy breakfast rush, or efficiently serve tasty bagels and English muffins on the go. These products are great for a host of other cooking applications, as well, offering endless variety for your restaurant. Read more
Value is only half the equation. Stratford Farms also provides the greatest quality, so you can have confidence in any dish you serve. Smooth jellies and jams offer a tangy, firm consistency that holds its shape for perfect presentation, while preserves give your dishes some texture and extra flavor. For quality and value, Stratford Farms is the answer.