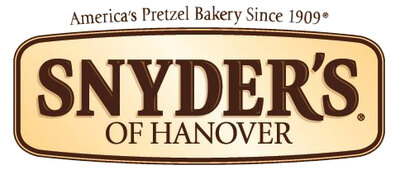 Snyder's of Hanover Overall Customer Rating:
Keep Your Customers Satisfied with Snyder's of Hanover
In 1909, Snyder's of Hanover began producing pretzels, potato chips, and other snack foods to sell to their neighbors and local stores. Today, they're a nationally-recognized company that makes a wide range of snack foods. Snyder's is known as the leader in the pretzel industry thanks to the classic recipe that got them their name. Read more
From different shapes and sizes to flavors and styles, Snyder's of Hanover has every type of snack food you could need for your concession stand, banquet hall, restaurant, or sports stadium. Their pretzels can be used as-is for appetizers or dipped in chocolate fountains for dessert! Snyder's chips are very popular in restaurants as pre-dinner snacks, while their corn chips can be used for nachos in Mexican restaurants or concession stands.