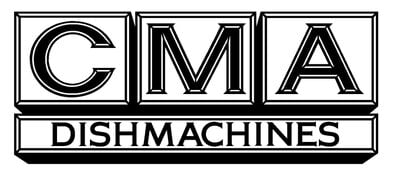 CMA Dishmachines Overall Customer Rating:
Striving for Quality Products and Quality Customer Service
CMA's mission is to provide customers with the highest quality products and service, while always delivering more than they promise and more than you expect. CMA will strive to do business the way you, the customer, want to do business—on a mutually profitable basis. An industry leader in undercounter dishwashers, high-temperature and low-temperature door-type units, and conveyor dish machines, CMA is committed to designing and manufacturing high-quality equipment. Read more
Rising from humble beginnings in a small Westminster, California, manufacturing facility, CMA Dishmachines now produces high-temperature and low-temperature chemical sanitizing dishmachines, glass washers, along with other warewashing equipment in their new factory in Garden Grove, California. Focused on customers' needs and always searching for new ideas, CMA offers products that will give you years of valuable service.