Behind the Scenes: A Chilly Volunteer Day!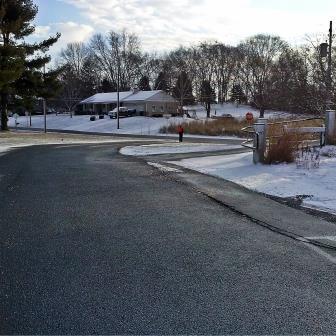 Every month, a group of volunteers from The WEBstaurant Store forms a little 'community crew' and helps out an area charity or organization. We like to get outdoors in the summertime - but sometimes we're needed outdoors in the winter, too! Such was the case this month, when our dedicated volunteers worked outside in freezing temperatures to help the Lancaster, PA Sierra Club with their Polar Bear 5k! While "polar bear" events often involve plunging into an icy river or lake, this event kept participants on dry land - though there was no shortage of snow and chilly winds to get everyone in the "polar bear" spirit!
Some of our volunteers worked the coat check indoors, while everyone else headed outside to one of the satellite parking lots to direct attendees and make sure that everyone parked in a manner that was not destructive to the park grounds. Money raised by the event will be used to improve an area in the county, like the 100 tree planting event in 2013 that was funded by the previous year's Polar Bear 5k!
Over 200 runners showed up for the early morning 5k trail run that wound through Lancaster County Central Park, which is full of trees, rivers, and wildlife in addition to normal park amenities like baseball fields, playgrounds, and a swimming pool. After the race, everyone gathered in a park pavilion to hear finish times and receive awards - there was even a category for the adorable dogs that accompanied their owners on the race!