Cronuts, Cake Pops, and More: 5 Desserts Taking Summer 2013 by Storm
As fashion trends vary from season to season, so do food palates. While classics like berry pies and ice cream cones never go out of style, dessert hybrids like the Cronut are taking the summer sweets scene by storm. Turns out that doughnuts, dessert shooters, and bacon-topped ice cream are so 2012. So grab your wayfarers and panama jack hat and head to the closest dessert shop. Here's a look at the fastest trending desserts of Summer 2013:
If You Liked: Doughnuts
Try: Cronuts
Since debuting in May, this croissant/doughnut hybrid has skyrocketed faster than temperatures in July. Pioneered by New York's Dominique Ansel Bakery, the "Cronut" has been in such high-demand that bakery customers are limited to just 2 per customer. Crafted from fried croissant dough and formed in the shape of a doughnut, a host of D.I.Y. recipes are quickly surfacing.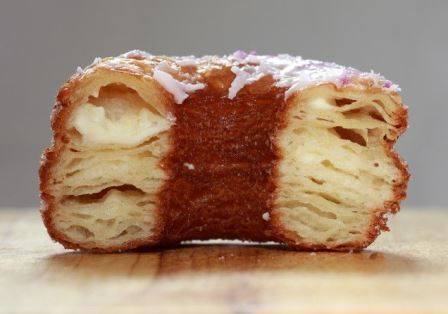 If You Liked: Miniature Layer Cakes
Try: Cake Pops
Playing off the bite-sized trend, cake pops are the portable solution to last summer's mini layer cake craze. Perfect for weddings, baby showers, birthdays, and carnivals, these whimsical bite-sized delights have taken summer holiday themed treats by storm. Just check out the endless board of Pinterest posts tagged as 4th of July Cake Pops.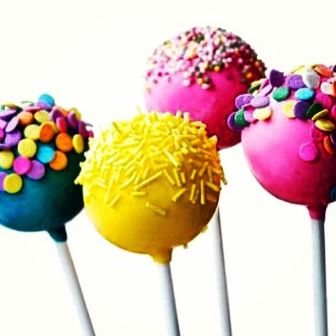 If You Liked: Layered Neapolitan Desserts
Try: Layered Mason Jar Desserts
You can't bottle nostalgia, but layers of Blueberry Cobbler served in an antique glass mason jar certainly come close. While tri-colored Neapolitan desserts dominated everything from popsicles to pastries last summer, mason jars allow for unlimited layers while keeping ingredients neatly contained. Pound cakes, parfaits, puddings, pies (okay, I'll stop with the alliteration now) - these glass jars hold it all! Bonus - the jars double as party favors for guests.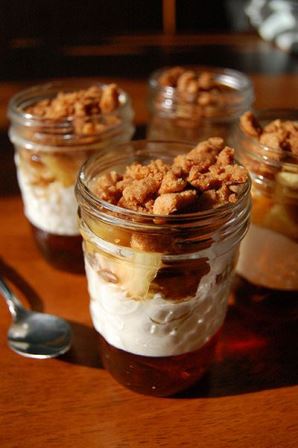 If You Liked: Ruffled Pastel Icing
Try: Sleek Metallic Icing
Silver and gold are no longer just reserved for winter holidays - metallic icing cakes have taken summer Pinterest boards by storm! Gone are the sweet ruffles and rainbow pastel colors of Summer 2012. But you don't have to give up color altogether. Shiny metal purples, greens, and pinks are making their mark on the cake decorating scene.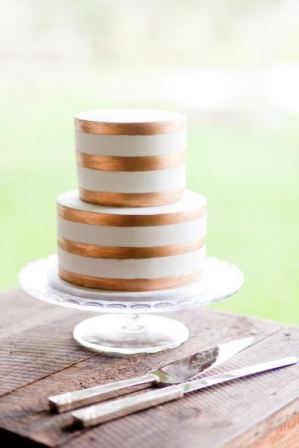 If You Liked: Ice Cream with Bacon
Try: Ice Cream with Caffeine Bacon-infused blends had their time to shine, but the ice cream world is embracing a new trend: caffeinated ice cream. Think Frappuccino, but captured in a carton. Bang!! brand ice cream stole the show at this year's National Restaurant Association demo, debuting free samples of caffeinated blends like Iced Latte-Da and Peanut Butta. And expect to see Ben & Jerry's newly released Coffee, Coffee Buzz Buzz Buzz! (an espresso-chunk laden variety) available on retail shelves soon. I scream, you scream, we all scream for … caffeine.