Get Crackin' - National Pistachio Day 2013



By Kim O'Brien
February 26th marks the national date to celebrate the increasingly popular pistachio. Packed full of protein, flavor, and heart-healthy benefits, it's no wonder that pistachios have become the next nutty trend. This little tree nut has seen a 46 percent growth in sales over the last year, and is even catching up to almonds in terms of demand and production efforts. And who doesn't love the Gangnam Style inspired commercial featuring pistachios that aired during this year's Super Bowl?
To celebrate all things pistachio, we've crafted an unconventional blended beverage that features this tree nut. Check out the video and recipe card below to learn how to make a Sweet Pistachio Lassi, our nutty take on a traditional Indian yogurt drink.
---
---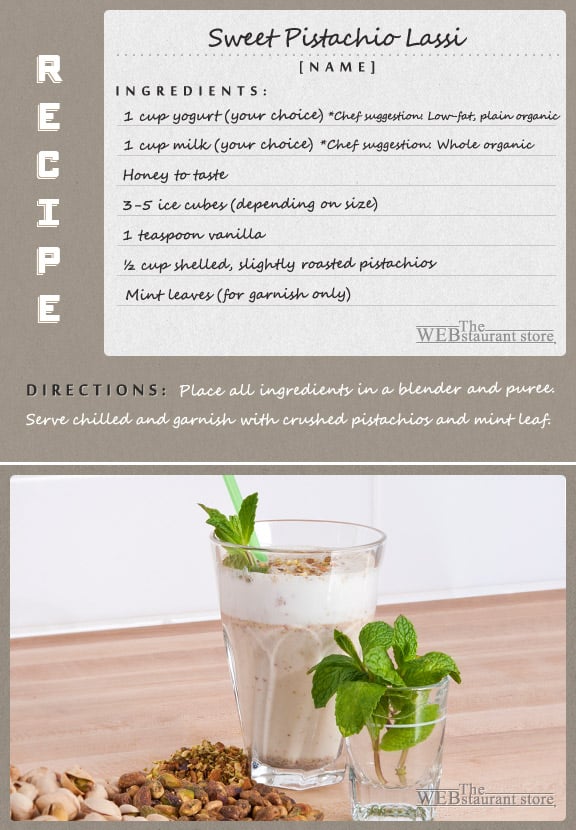 Comments
* There are currently no comments for this post. Be the first to comment below! This feature is reserved for WEBstaurant Store customers only.
Click here to create an account
.
Add a Comment
A WEBstaurant Store account is required to comment.