Happy Birthday…From WebstaurantStore!
WebstaurantStore celebrates its monthly birthday lunch!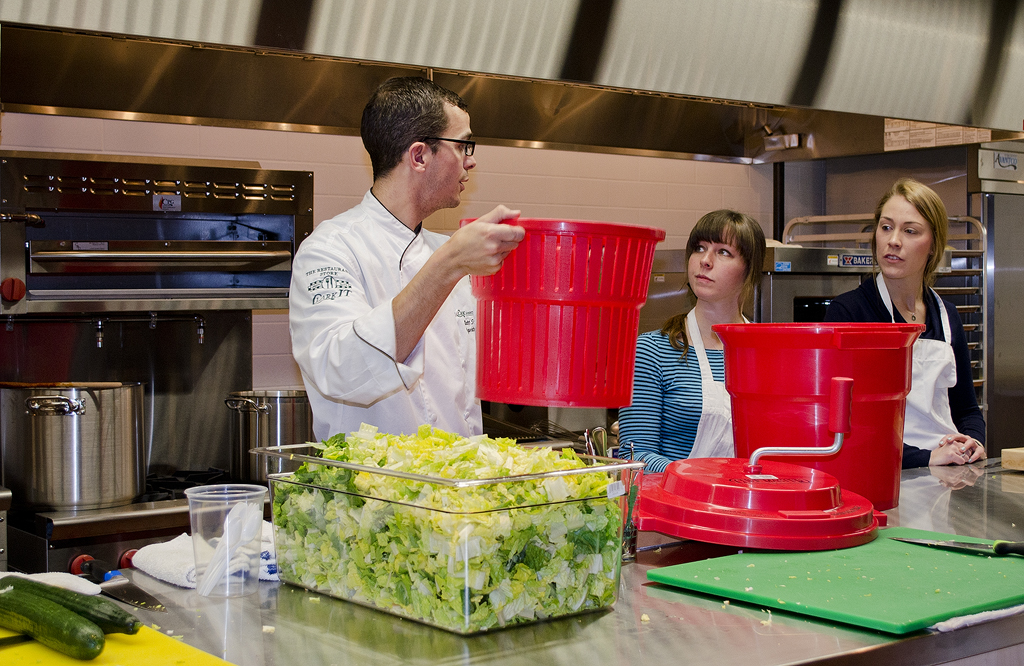 Happy birthday to you! Happy birthday to you! Happy birthday dear…everybody…happy birthday to you!
Rather than throw a birthday party with balloons and confetti, sing the birthday song, and turn off all of the lights to blow out the candles, WebstaurantStore celebrates its employees' birthdays a different way. Once a month, a birthday lunch is held in honor of those whose birthday has fallen within the past month. The entire office is invited to bring in a covered dish and enjoy their coworkers' company as we celebrate.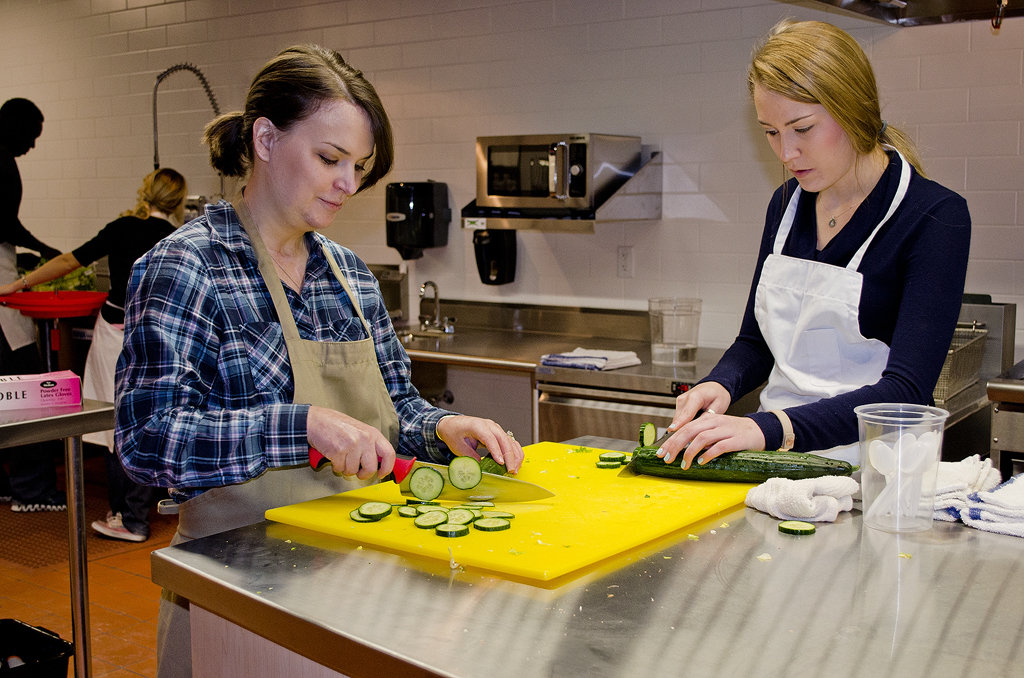 This time, though, we've done something different. This time, it was the birthday celebrants who helped to make the food for the monthly lunch. Employees whose birthday fell in January and February were invited down to the test kitchen of WebstaurantStore, where corporate chef Matt Schuler gave them a cooking lesson. They learned some new recipes, some cooking tips, and gained valuable information on the products we sell by working with them firsthand.
And what was on this month's menu? This month the birthday celebrants made…
New England Clam Chowder
Vegetarian Chili with Cheddar Cheese & Sour Cream
Classic Caesar Salad
Turkey Sliders with Brie and Cranberry Aioli
Falafel Sliders with Feta and Tzatziki
This tradition of cooking classes combined with birthday lunches may be a new one, but it's a delicious one too! The menu and food got great reviews from all who attended, and now it's time to look ahead to what next month will bring!