WebstaurantStore / Food Service Resources / Blog
9 Fried Chicken Recipes from Around the World
July 6th is National Fried Chicken Day, and while many associate the flavorful dish with the American South, Scottish immigrants were actually the first to introduce the concept of frying chicken in fat, rather than boiling it like their English counterparts did. Today, everyone has an opinion on the best way to fry up America's second most important bird, from the spice profile to the gravy (or no gravy at all), and even the method of preparation (pan or deep fried?). No matter how it's made, most can agree that fried chicken is a delicious treat for any time of the year. So we're celebrating National Fried Chicken Day by bringing you 9 different preparation methods from around the world.
1. American South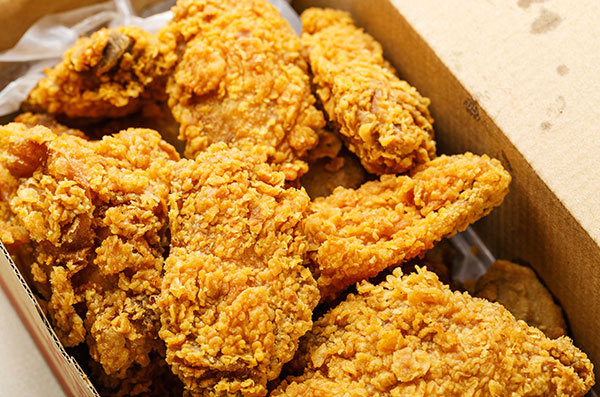 This classic dish is prepared by soaking wing, breast, thigh, and leg cuts in buttermilk, then coating them in flour mixed with cayenne, black pepper, and other spices. Finally, the chicken is fried with vegetable oil, traditionally in a cast iron skillet, and served up in grease resistant chicken buckets. Home cooks and southern chefs alike attribute the crispy, crackly breading to the buttermilk bath.
2. Nashville Hot Chicken
Not for the faint at heart, hot chicken was allegedly created when the girlfriend of Nashville resident Thornton Prince spitefully laced his fried chicken with extra hot peppers after he came home from a long night out. Instead of getting burned, Prince loved the chicken and opened up the now famous Prince's Hot Chicken Shack. This variation of the fried favorite is breaded, skillet fried, slathered in cayenne paste, and served on white bread with pickle chips.
3. Italian Pollo Frito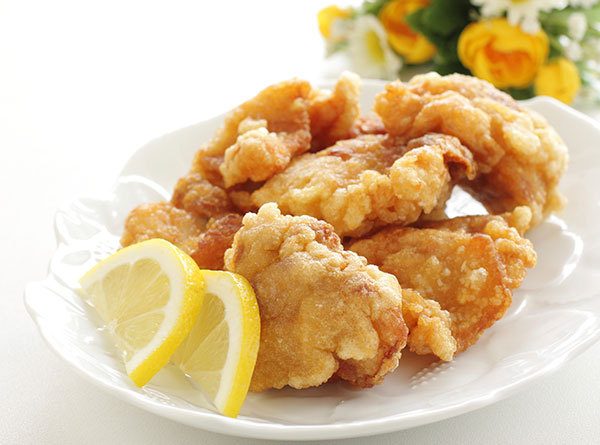 Marinated in the classic tastes of Tuscany, pollo frito mingles the flavors of garlic, thyme, bay, olive oil, and lemon before being fried with vegetable oil in a cast iron skillet. More lemon, cracked pepper, and herbs garnish the finished product.
4. Maryland Fried Chicken
Blue crabs aren't the only thing this state has to offer. Maryland fried chicken is a Northeastern twist on the southern classic. Skillet fried in lard instead of vegetable oil, this chicken has a full, fatty flavor. It calls for a more mild spice profile, and many cooks simply use salt and pepper. The most important feature of this dish is the creamy gravy, made in the skillet with leftover lard, butter, milk, flour, and black pepper.
5. Austrian Wiener Backhendl
Wiener Backhendl, or Viennese fried chicken, originated as a popular dish for the upper class in 18th century Austria. Today it is a staple at Oktoberfest in Munich, served with coleslaw or potato salad, and of course, a mug of beer. Backhendl is made with skinless chicken pieces coated in egg, flour, and breadcrumbs. The chicken is then fried in a skillet, and served with parsley and lemon.
6. Korean Double Fried Chicken
Korean fried chicken is marinated in soy sauce, ginger, sugar, and other spices before it's fried twice. The double frying process works with the lack of breading to create a crispy, but not greasy outer skin. The same spices used in the marinade are then applied again after frying. Wings cook especially well with this method, and the Korean style chicken wing is gaining popularity in bars and restaurants in the US. The wings are often served with a sweet glaze, beer, and pickled vegetables on the side.
7. Chicken Karaage
Chicken karaage, or Japanese fried chicken uses skin-on chicken thighs marinated in ginger, garlic, soy sauce, and sake. The thighs are then dredged in potato starch and deep fried, creating a crispy, golden brown outer coating similar to tempura.
8. Xiang Ji Pai
Xiang Ji Pai is Taiwanese fried chicken breast that is unmarinated, coated with sweet potato starch, and deep fried. What makes the flavor special is the use of five spice powder in the breading, which consists of Chinese cinnamon, Sichuan pepper, fennel seeds, star anise, and mandarin orange peel. The result is a flavorful, crispy chicken with a spice profile you can only find in the outdoor markets of Taipei.
9. Chicharron de Pollo
Chicharron de Pollo, or "chicken cracklins" is the Dominican take on fried chicken. It's made by marinating thighs, wings, and drumsticks with olive oil, lime juice, orange juice, and garlic. Then it's coated with a mixture of flour, sazón, and adobo. This deep fried chicken dish can be served on its own or with an olive oil, cilantro, and jalapeño sauce.
Whether you grew up eating Maryland style chicken or you swear by the taste of the South, branch out and try something new for National Fried Chicken Day! You might even discover a new favorite, or at least be inspired to travel in search of the perfect bird. Other regions may do it differently, but when chickens are fried in oil, it's hard to go wrong.
Don't forget to stock up on these other fried chicken essentials: